Hirngespenster at The Kunstverein Braunschweig in Braunschweig, Germany
2019

Letter to Helene Hollandt (the ghost that haunts the Kunstverein Braunschweig/Villa Salve Hospes) and Sally Smith (The President and CEO of Buffalo Wild Wings)

Press: Mousse, KubaParis, Art Viewer

Hirngespenster, which translates to "brain ghosts," is a term used by philosopher Immanuel Kant to interpret the illusory optical media of his day as figures for the limits of philosophical knowledge. Four video works starring spectral, 3D animated characters were incorporated into a scripted theme environment devoted to the former owner of the villa that is now the Kunstverein Braunschweig: Helene Hollandt; or rather her ghost, who is rumored to sporadically appear throughout the halls of the villa/kunstverein. According to her historicized preference for the baroque, I disrupted the order of the neoclassical architecture, building a tangled maze of corridors and rooms within rooms composed of cotton and gypsum. The windows were covered by large-format baroque image panels – photorealistic yet digitally constructed still lives – that embodied a layered formal logic rather than symbols or allegories. These panels also blocked sunlight from entering the Villa/Kunstverein, leaving only LED projectors and light bulbs to illuminate this ghost/cloud/heaven themed exhibition.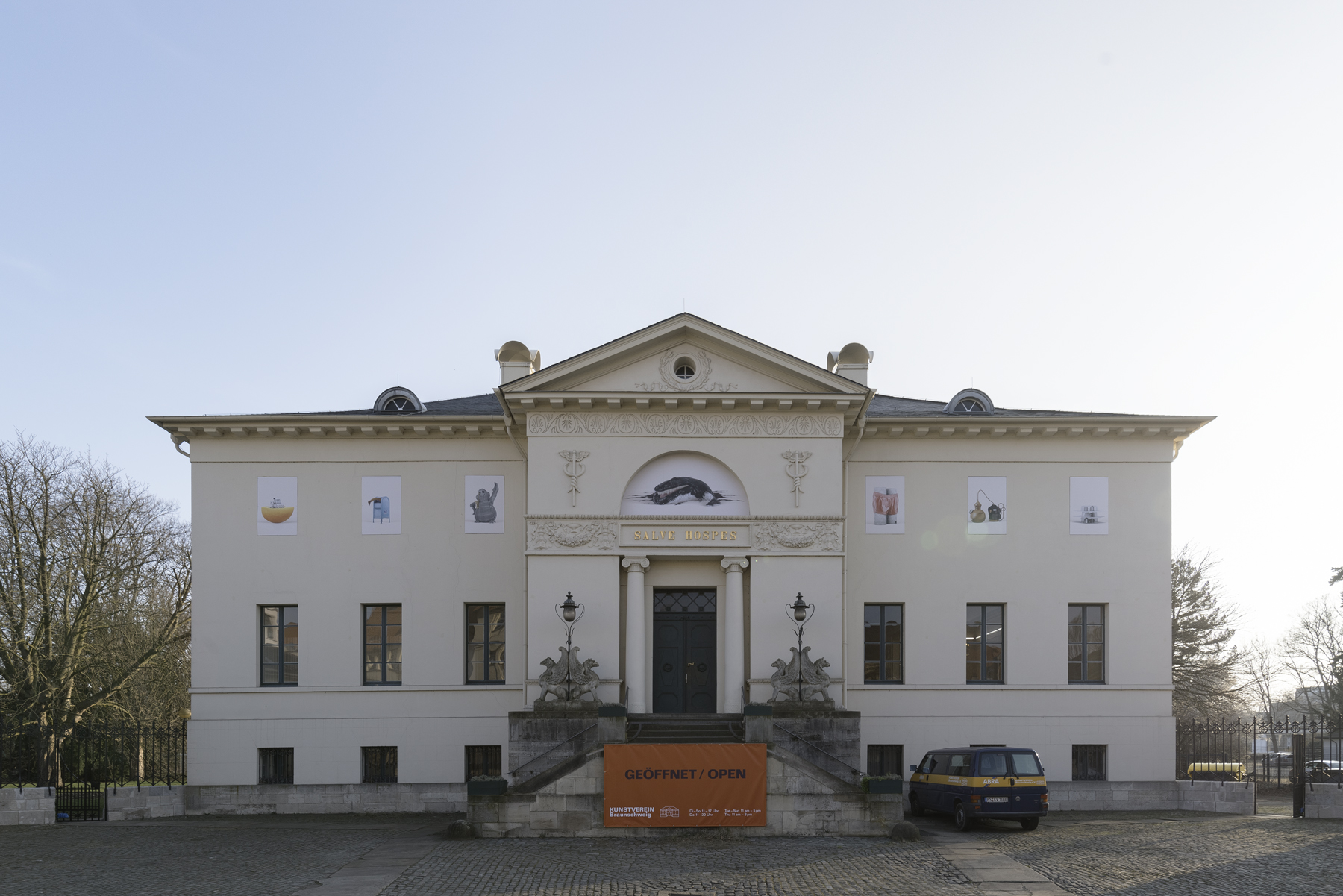 Outer Layer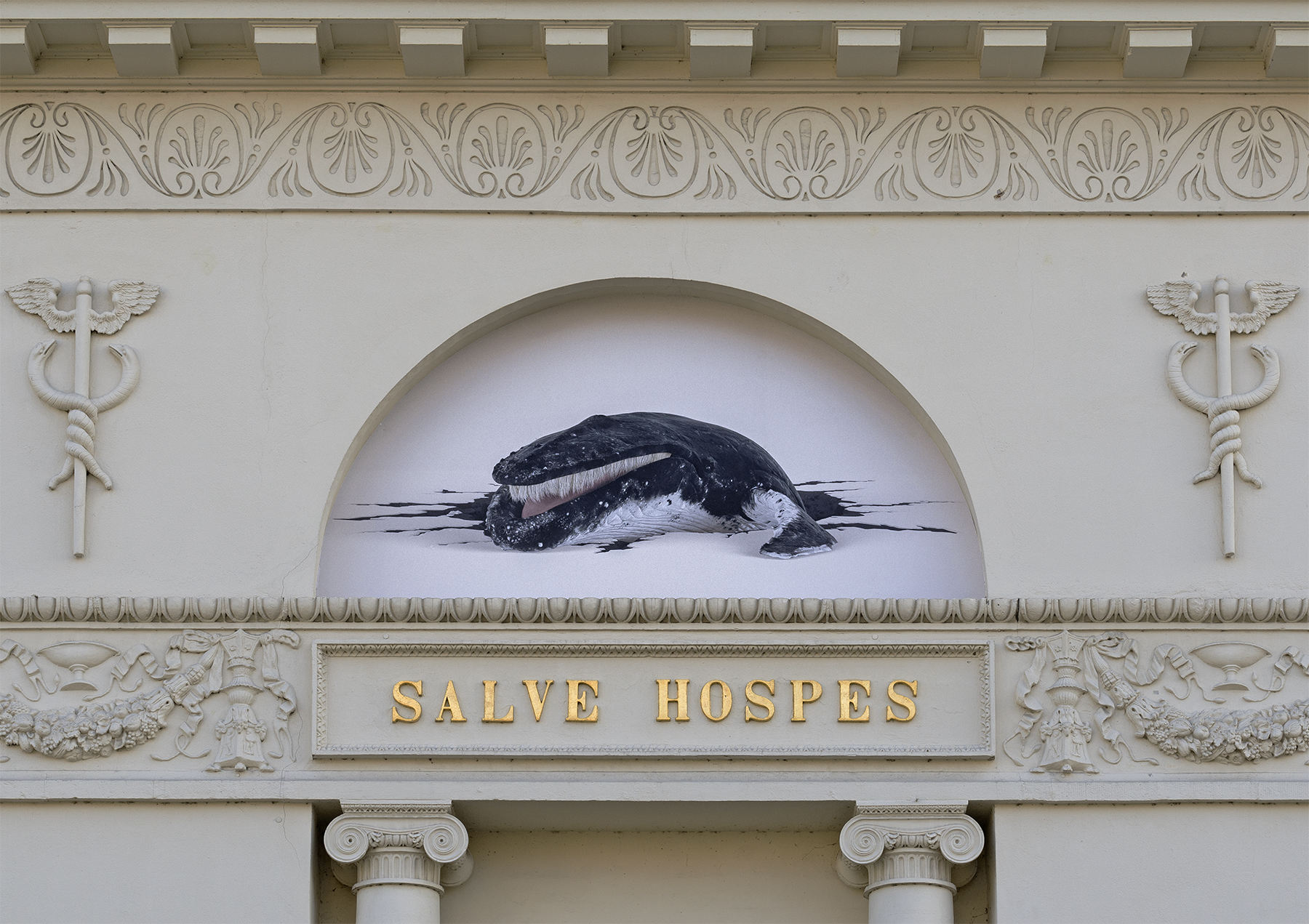 A Humpback Whale in a Hole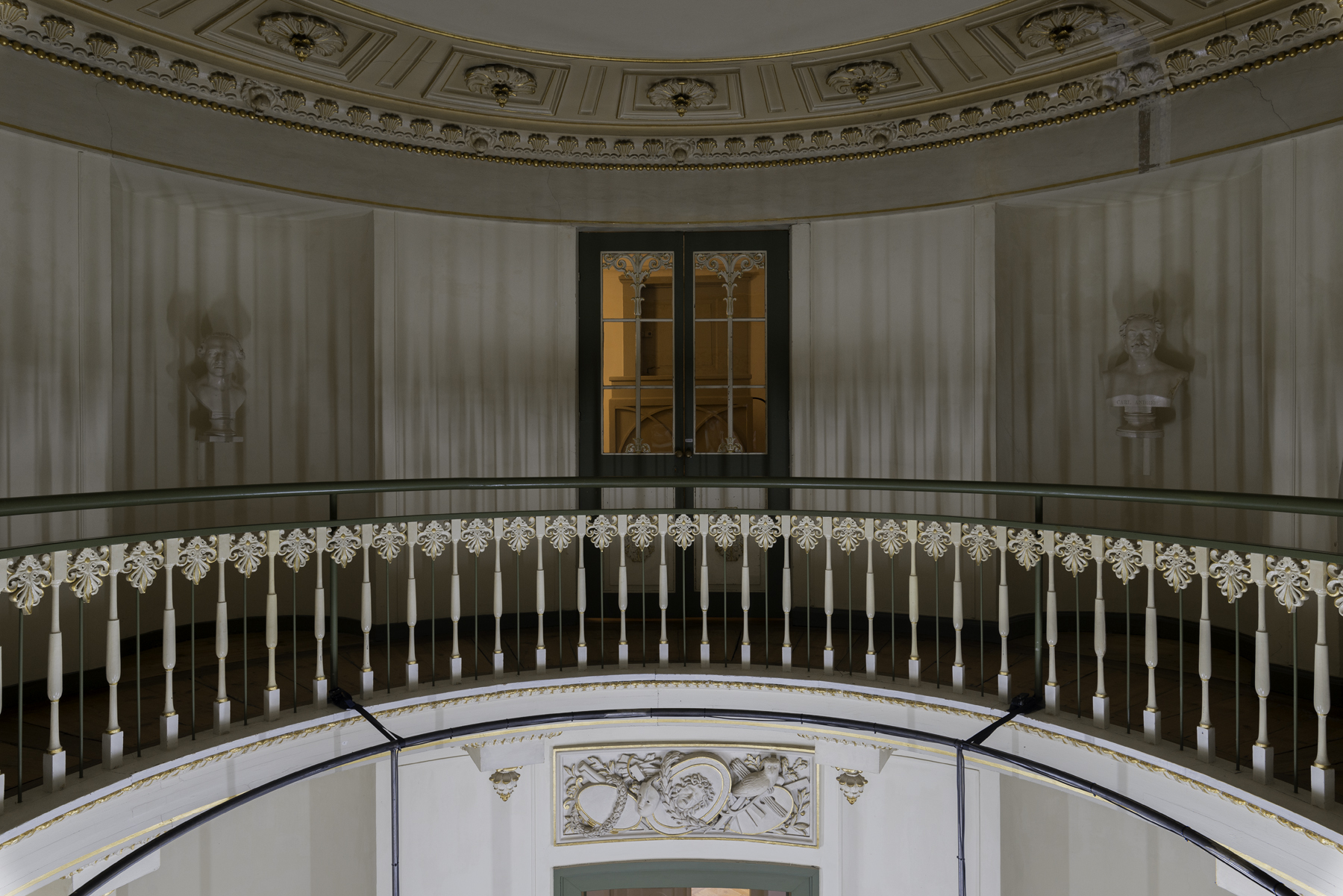 Medial Layer
redacted pedestals, edited light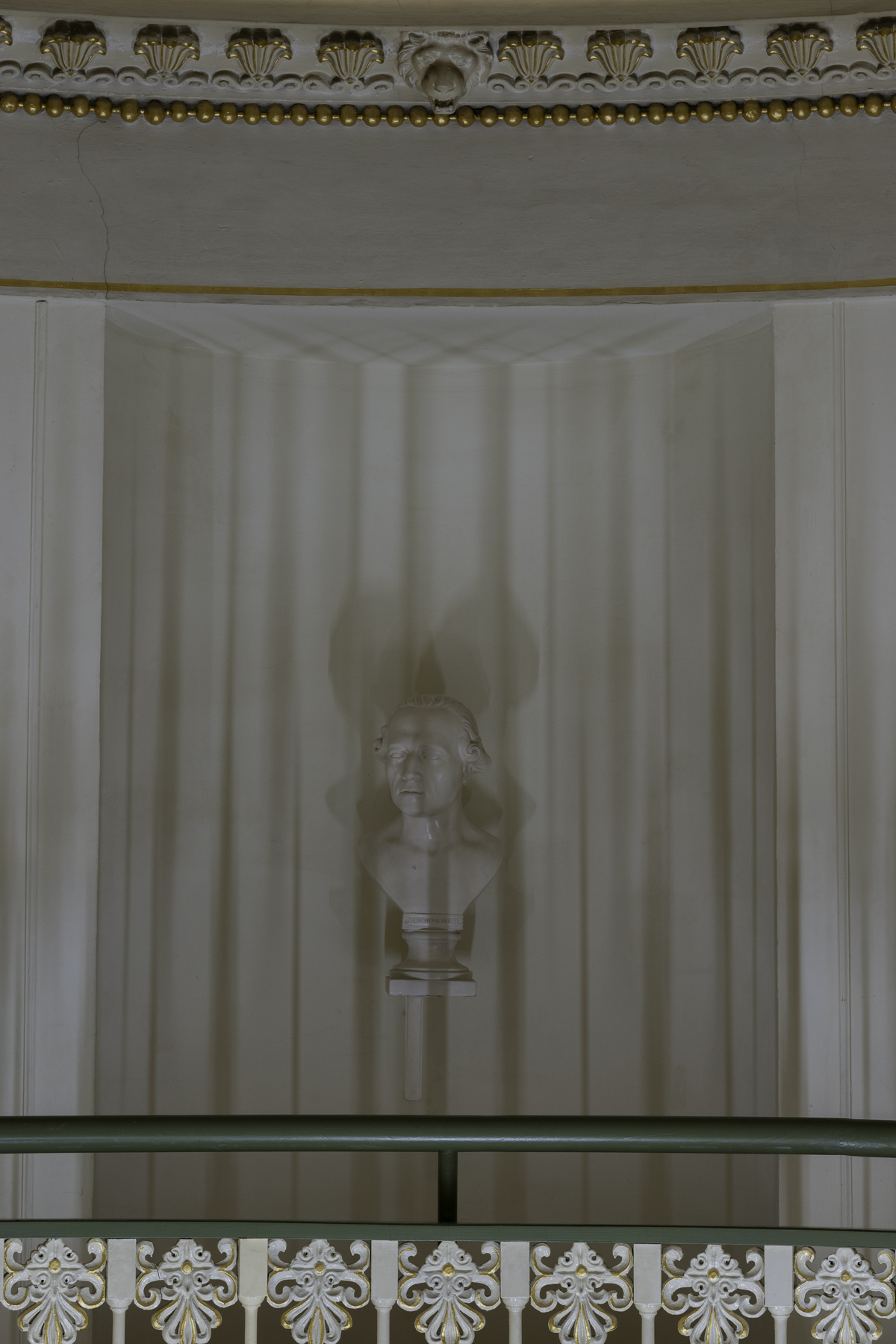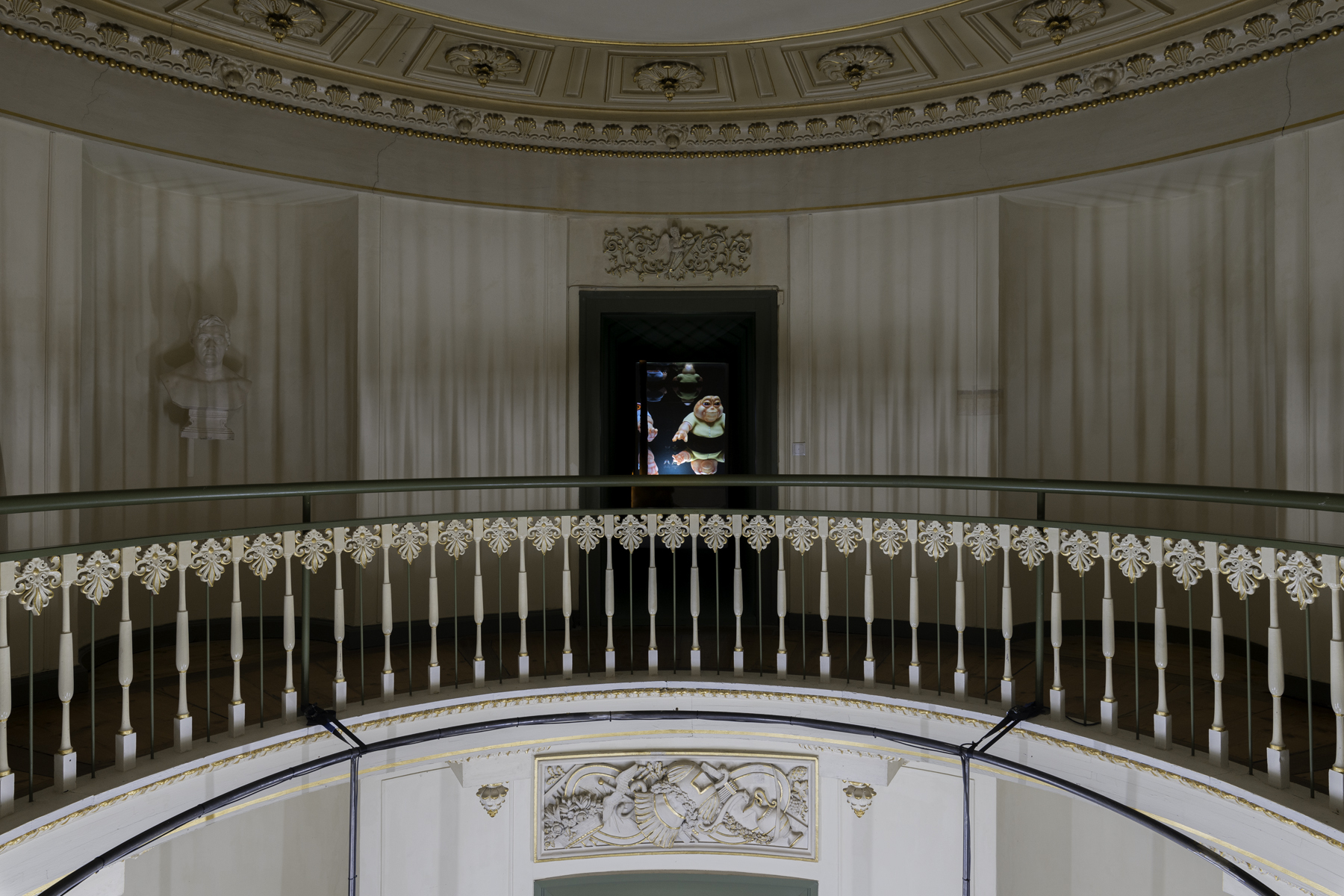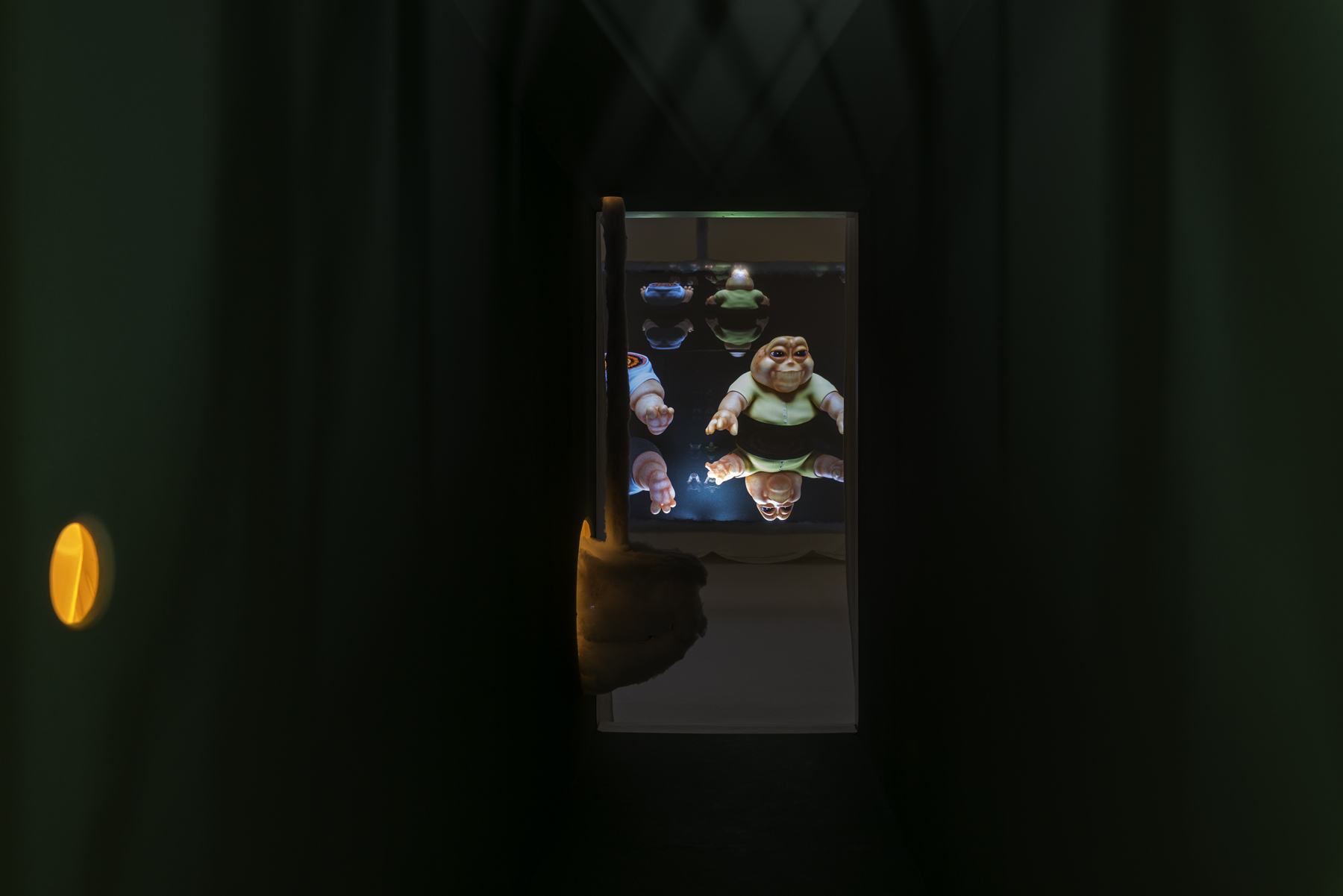 Inner Layer: Green Room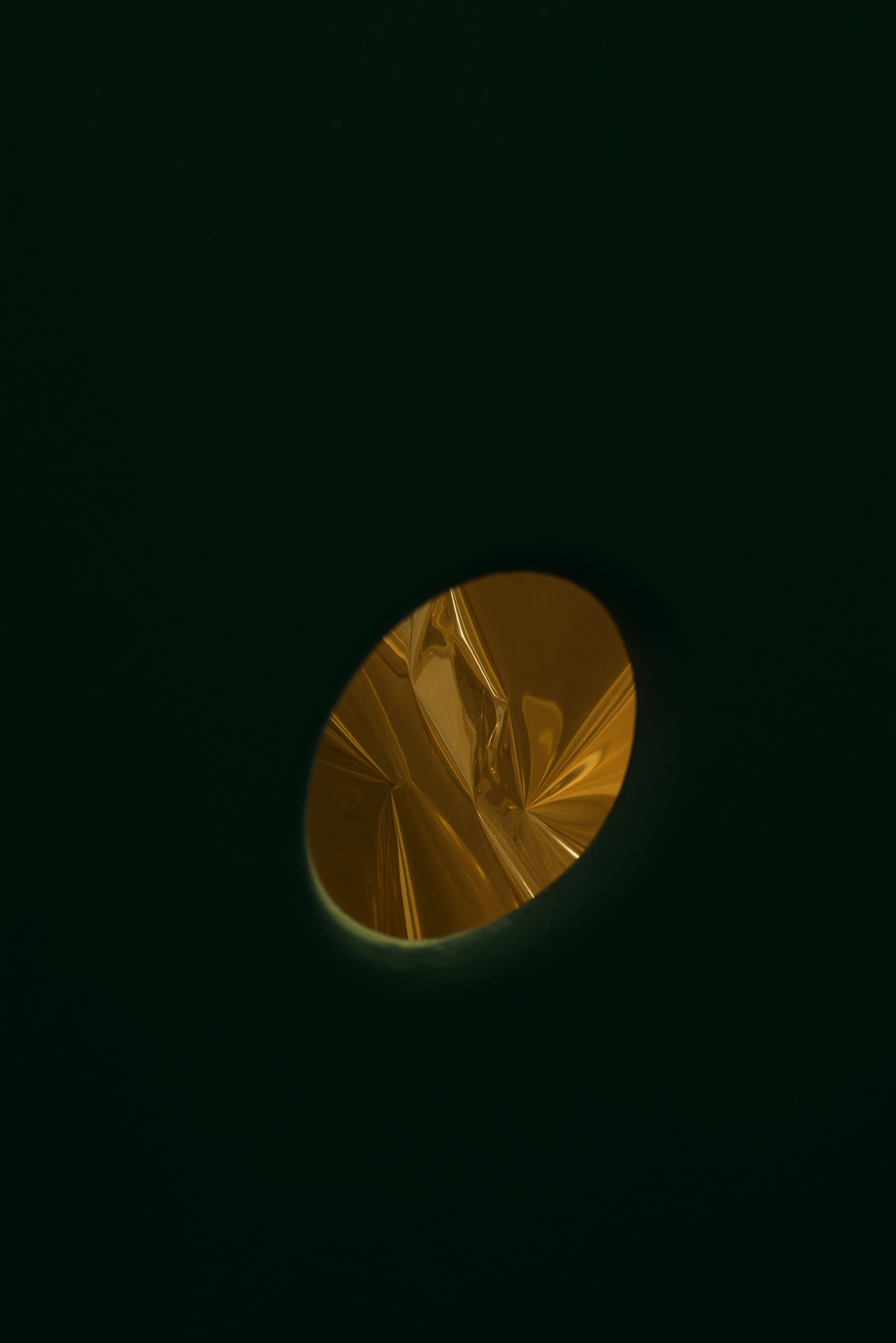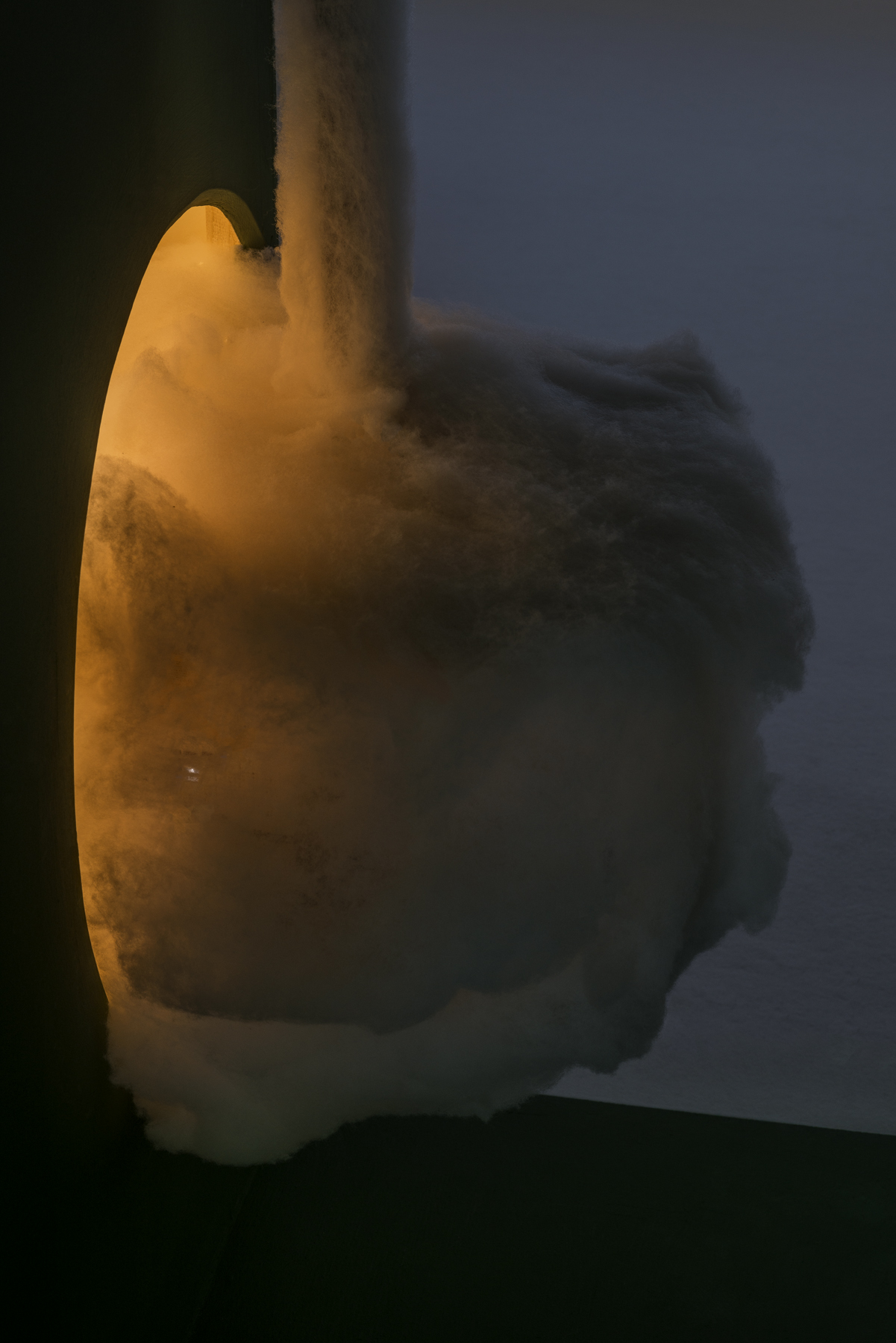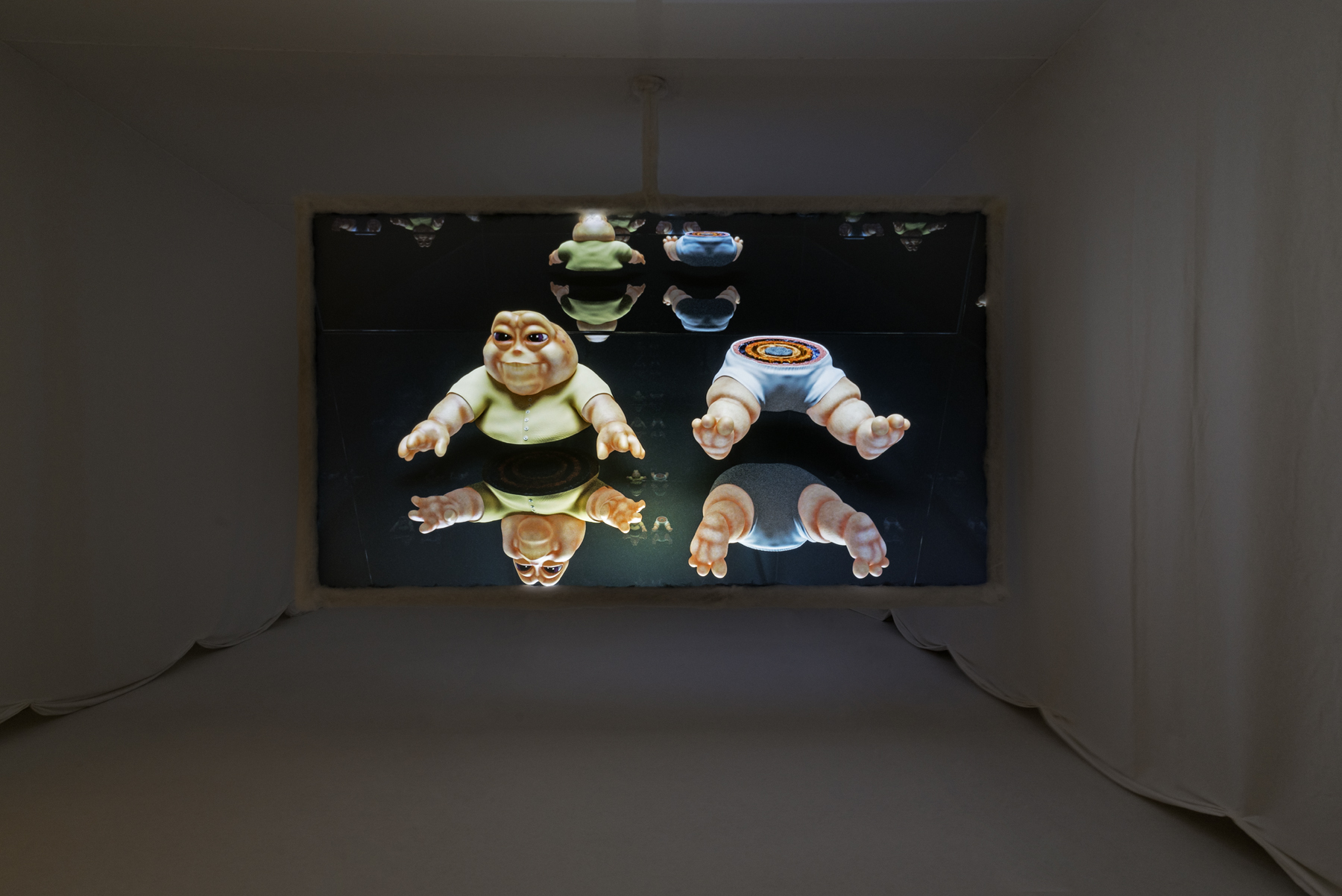 Inner Layer: Cloud 11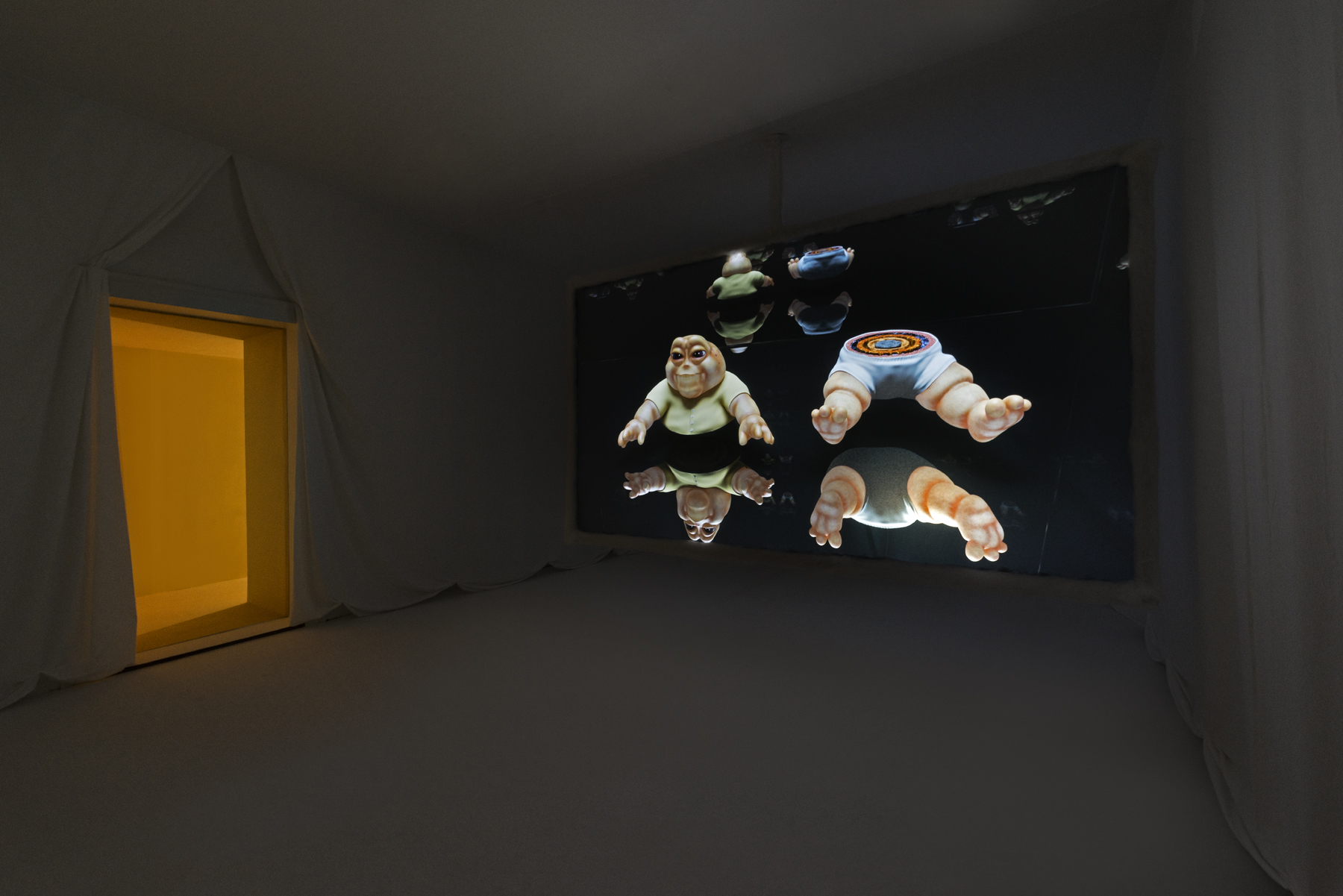 The Unthinkable Bygone
2m 18s ● HD Video ● Colour ● Sound ● 2016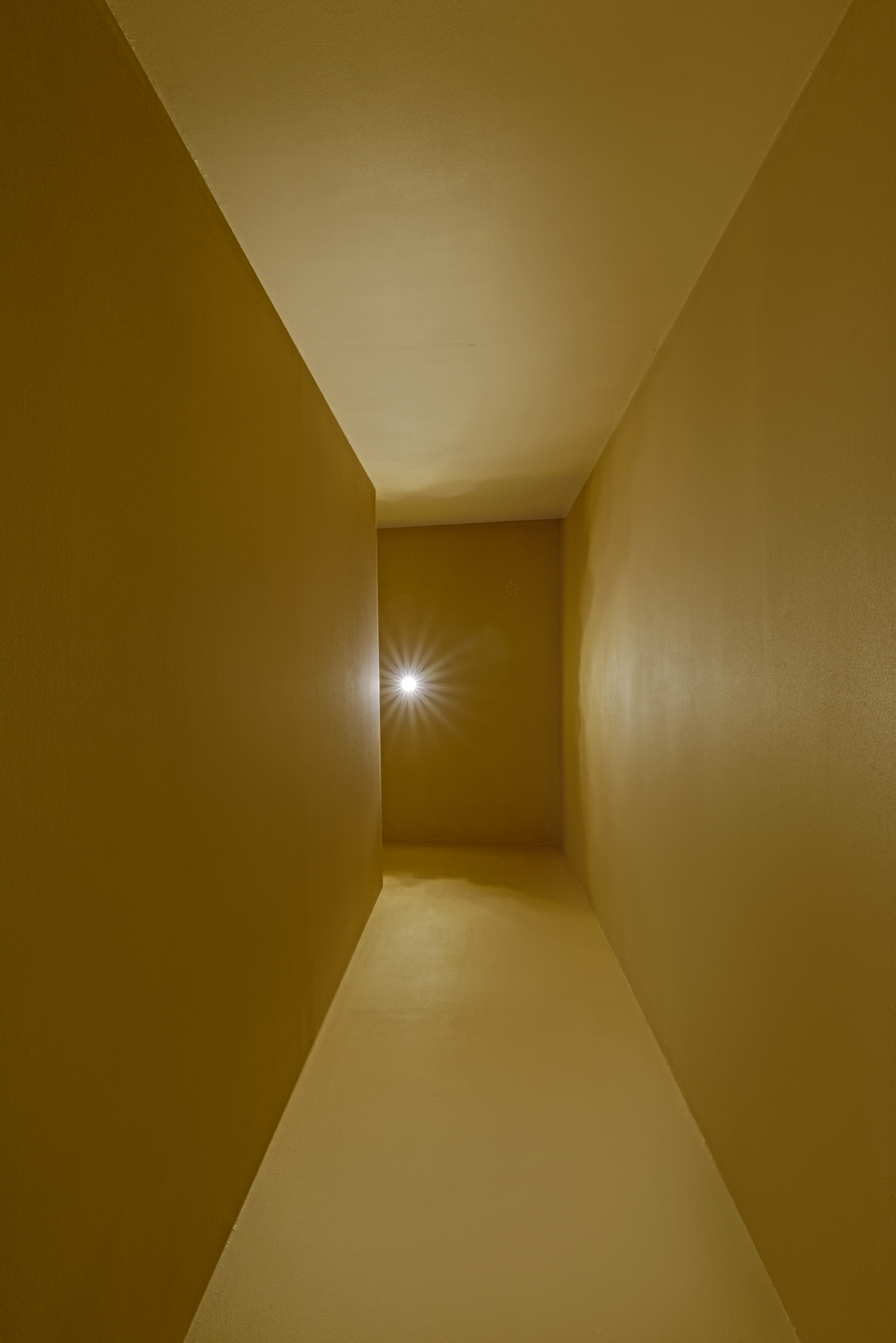 Inner Layer: Gold Room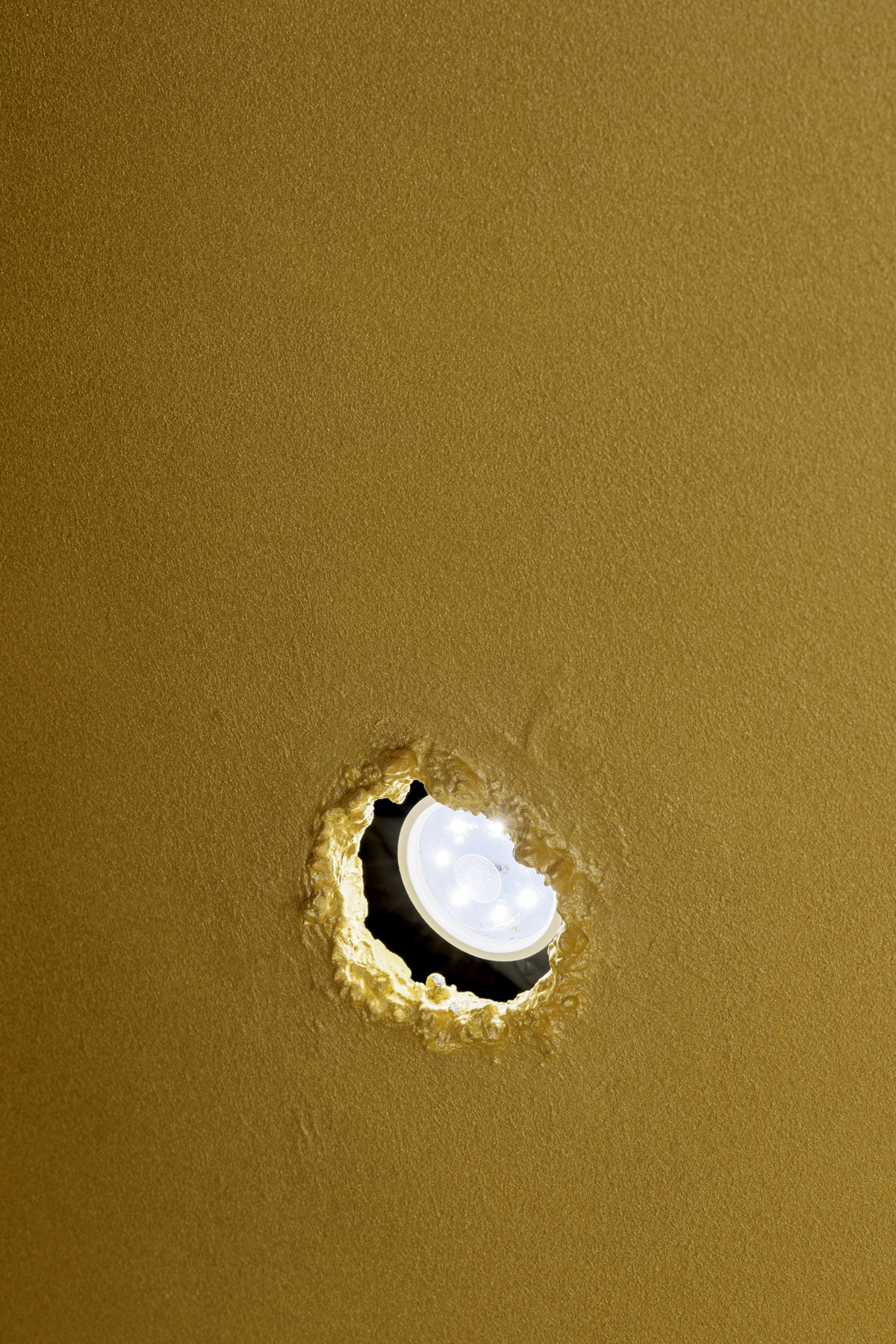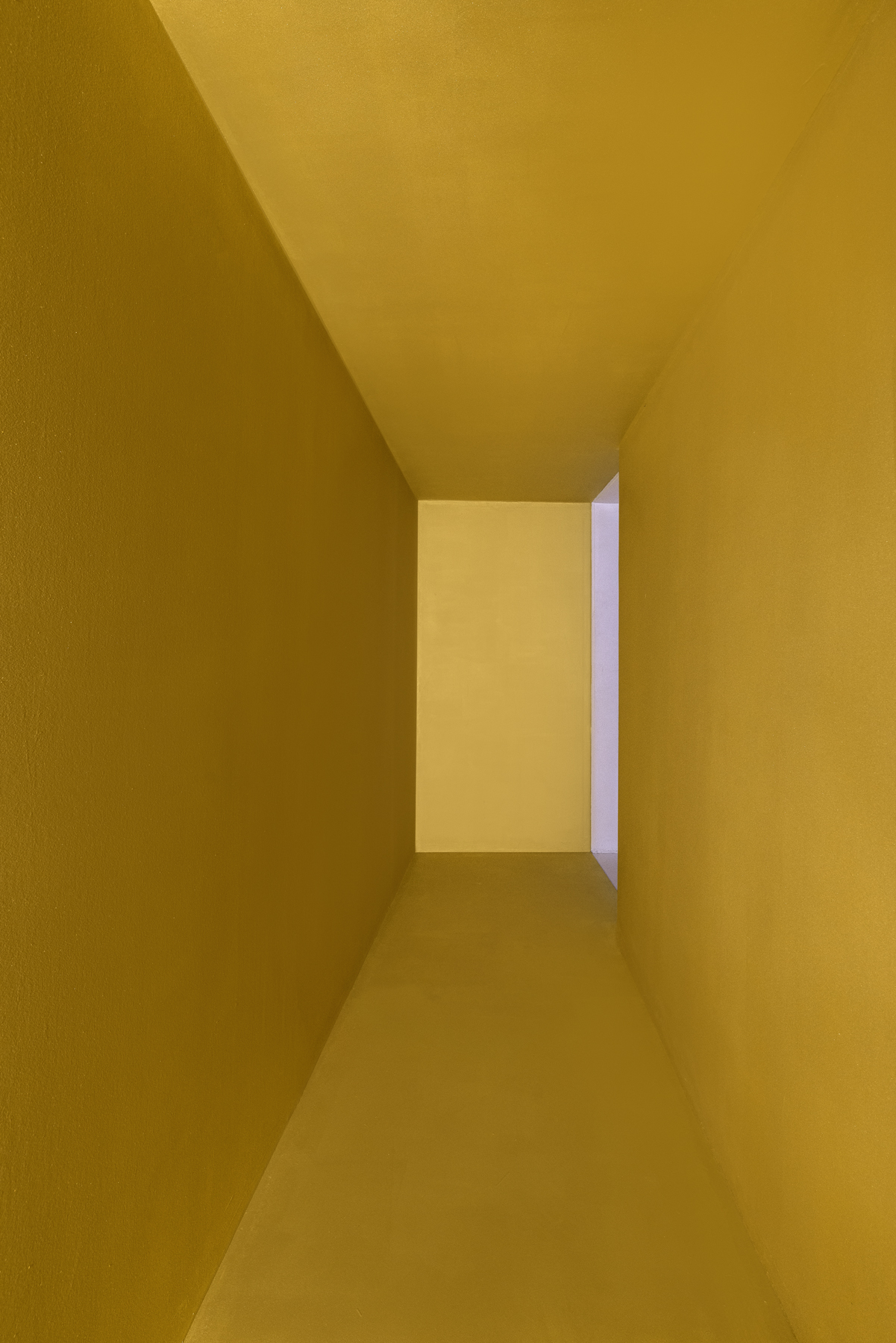 Inner Layer: Cloud 13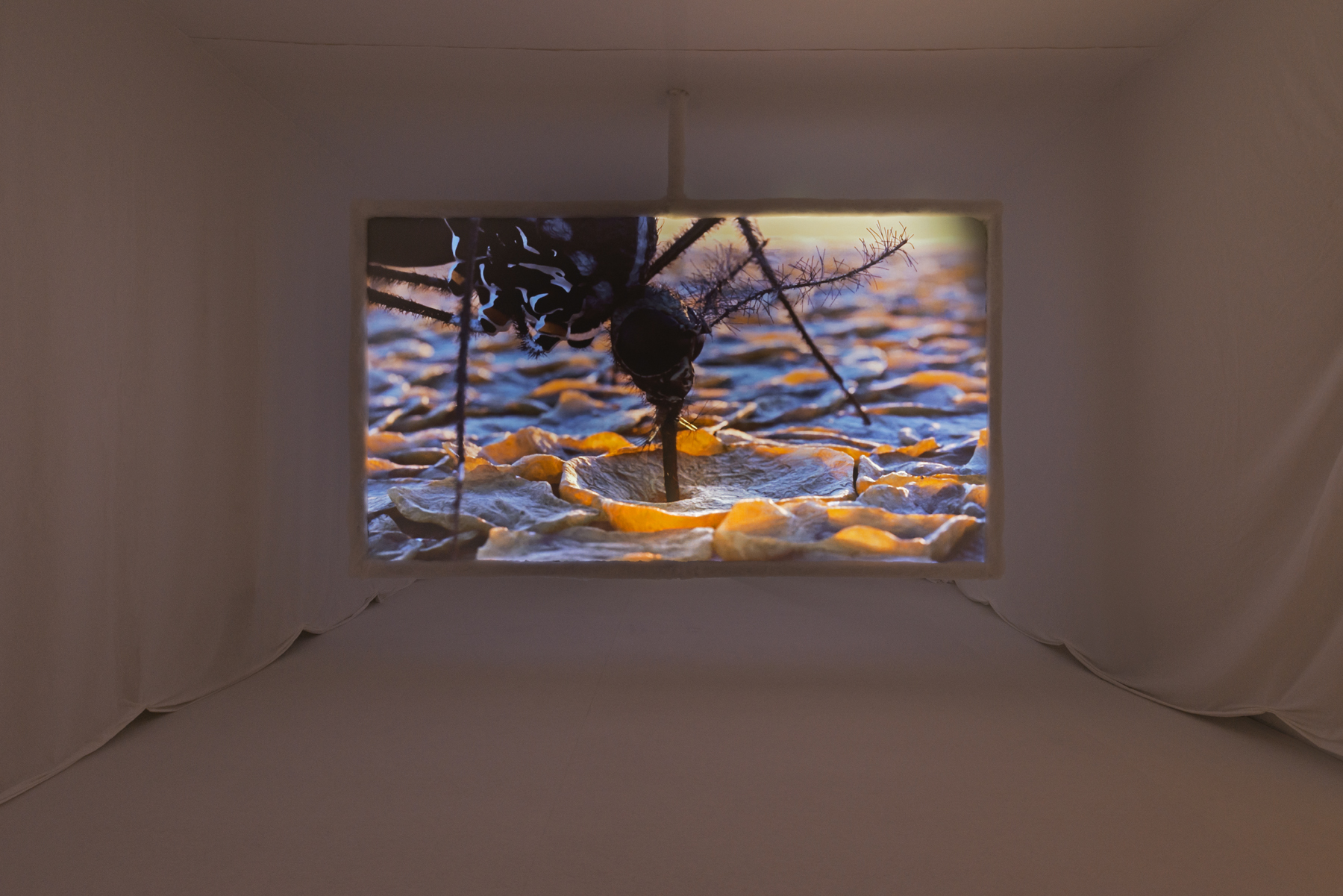 Ode to Seekers 2012
8m 30s ● HD Video ● Colour ● Sound ● 2016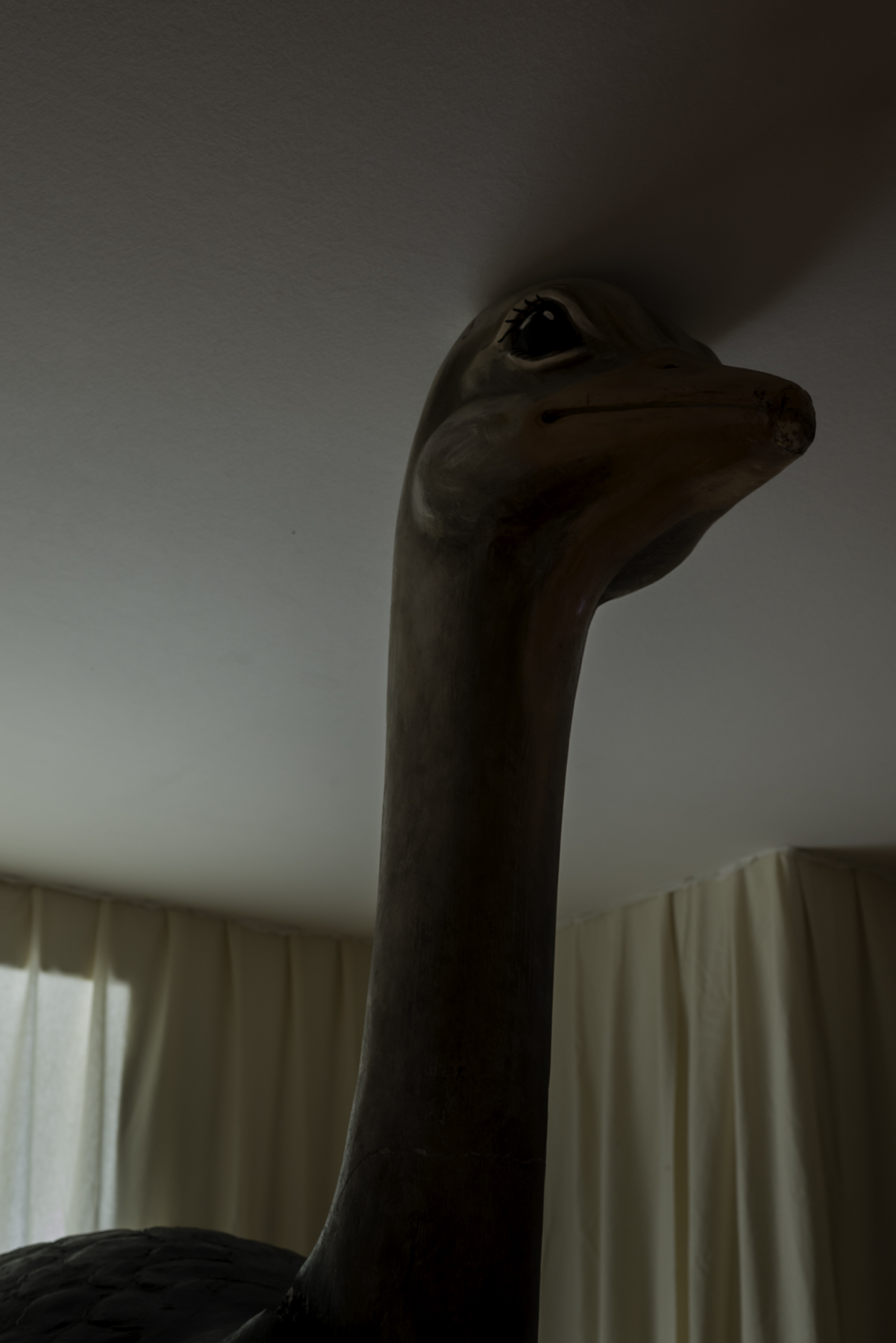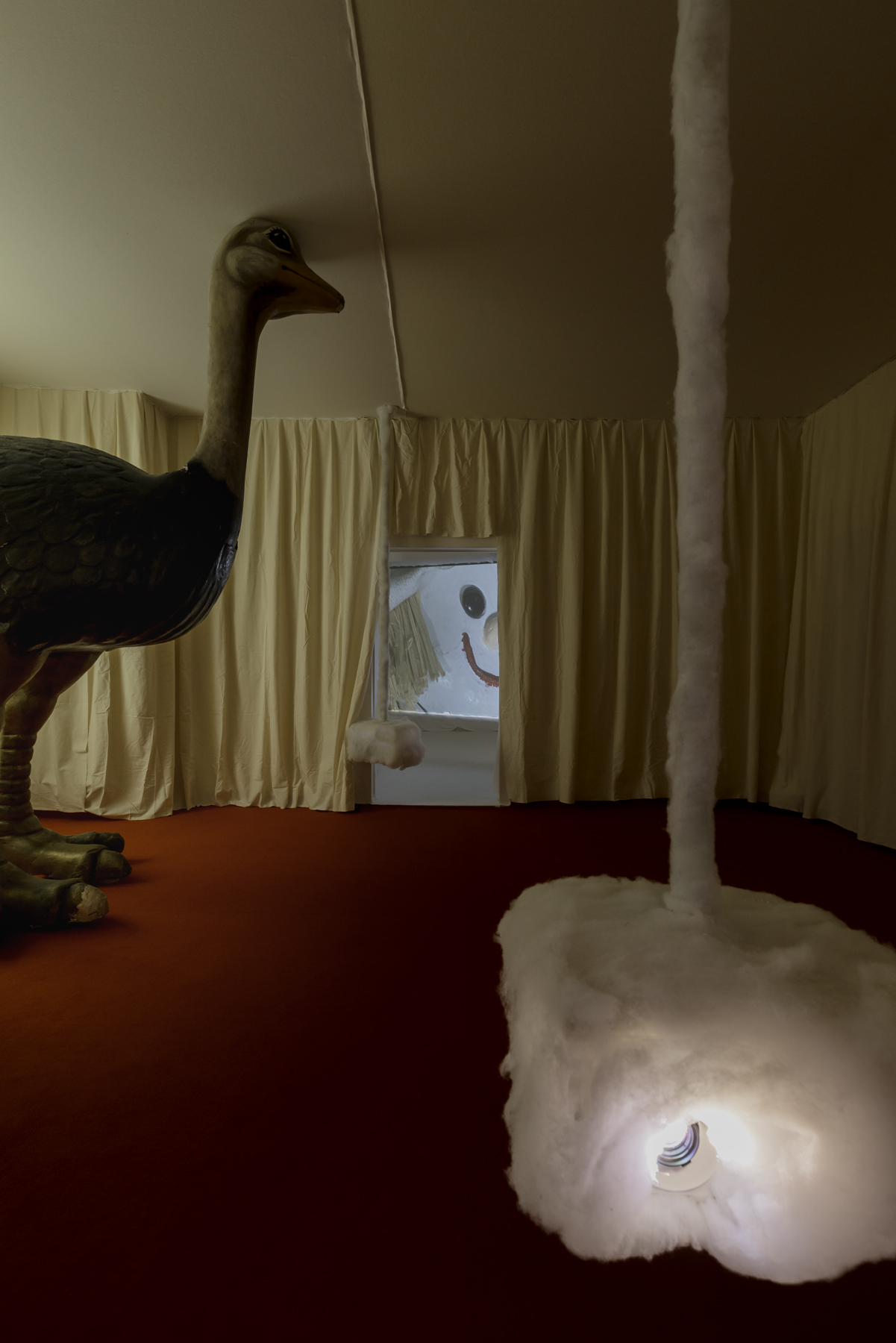 Inner Layer: Portal Room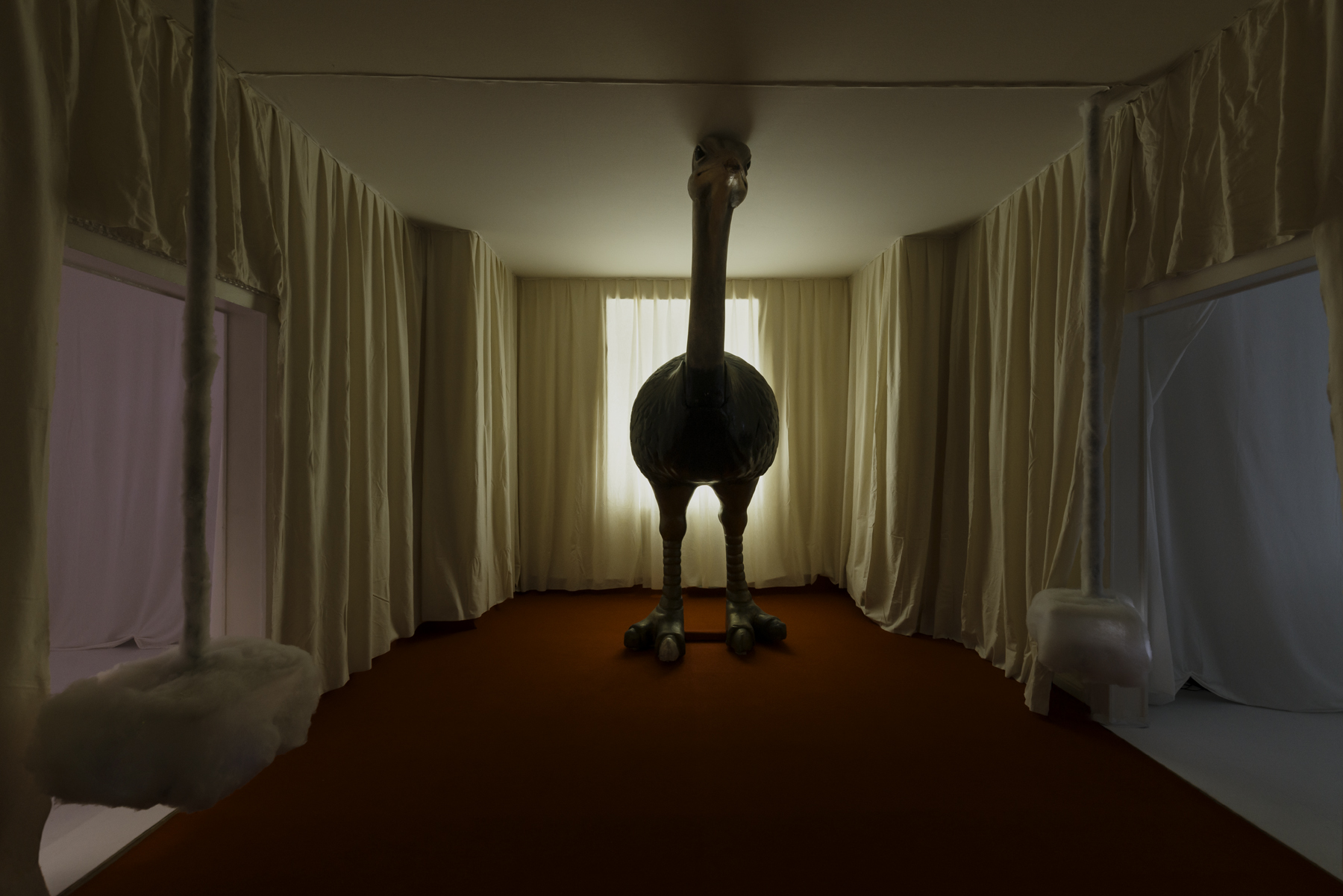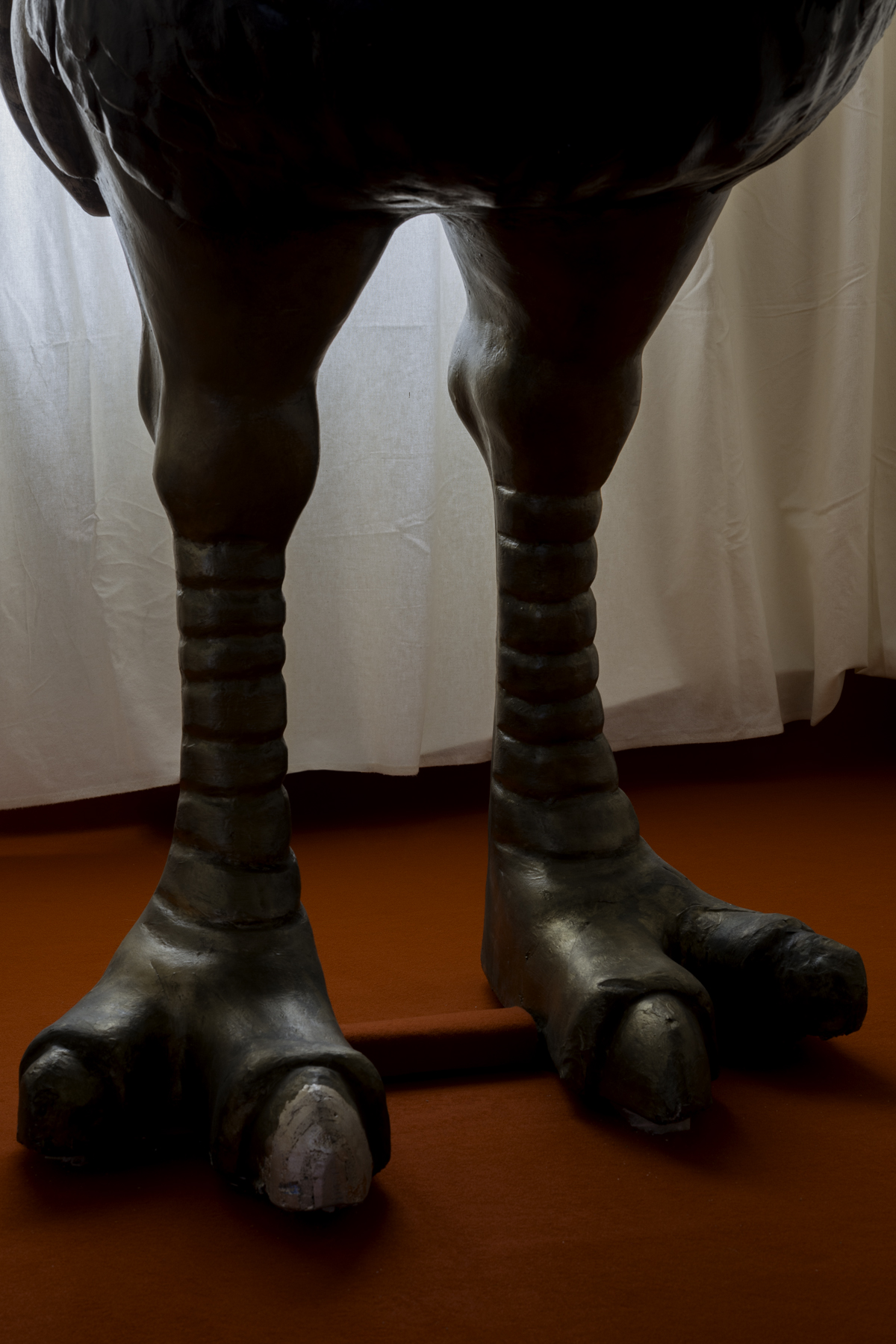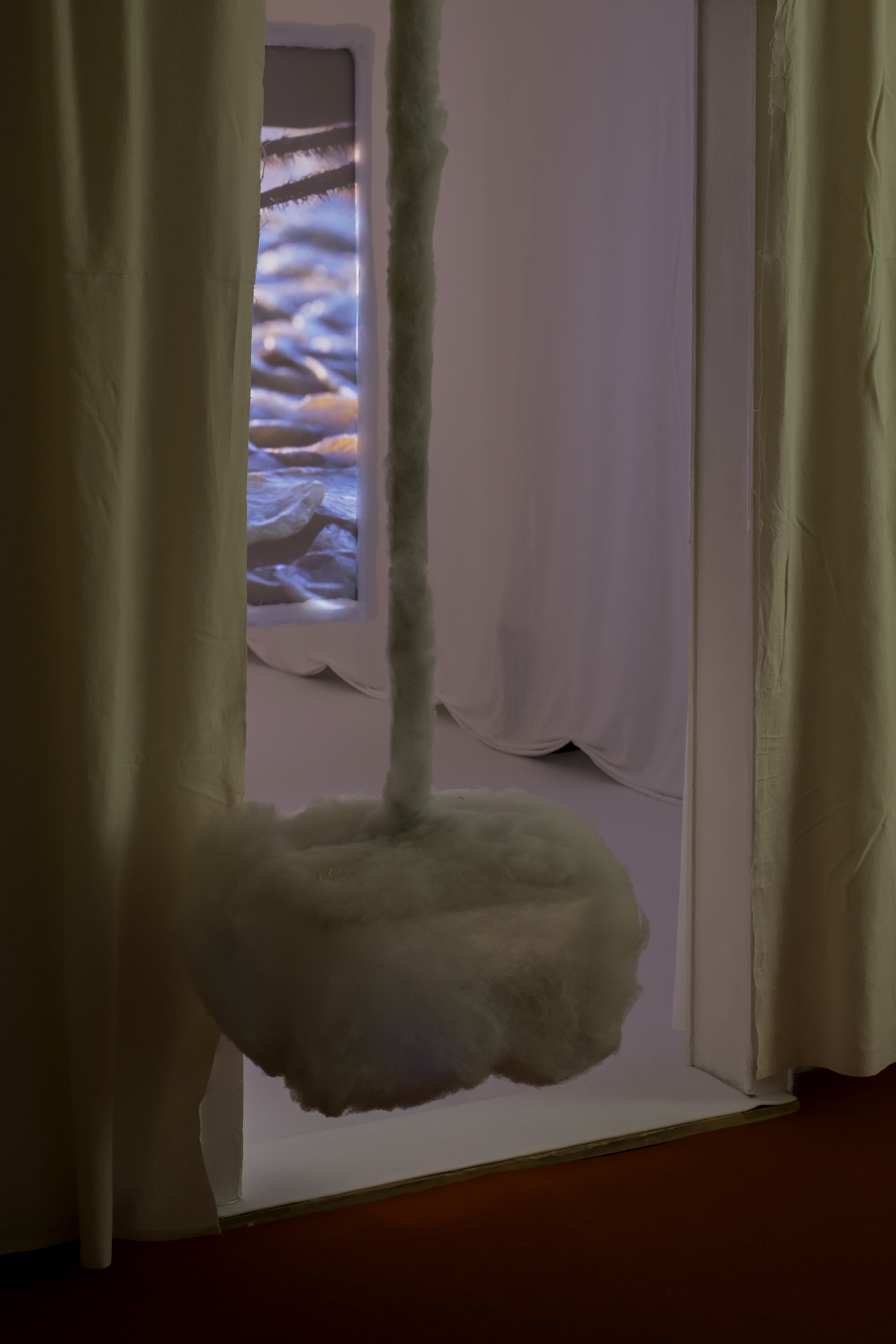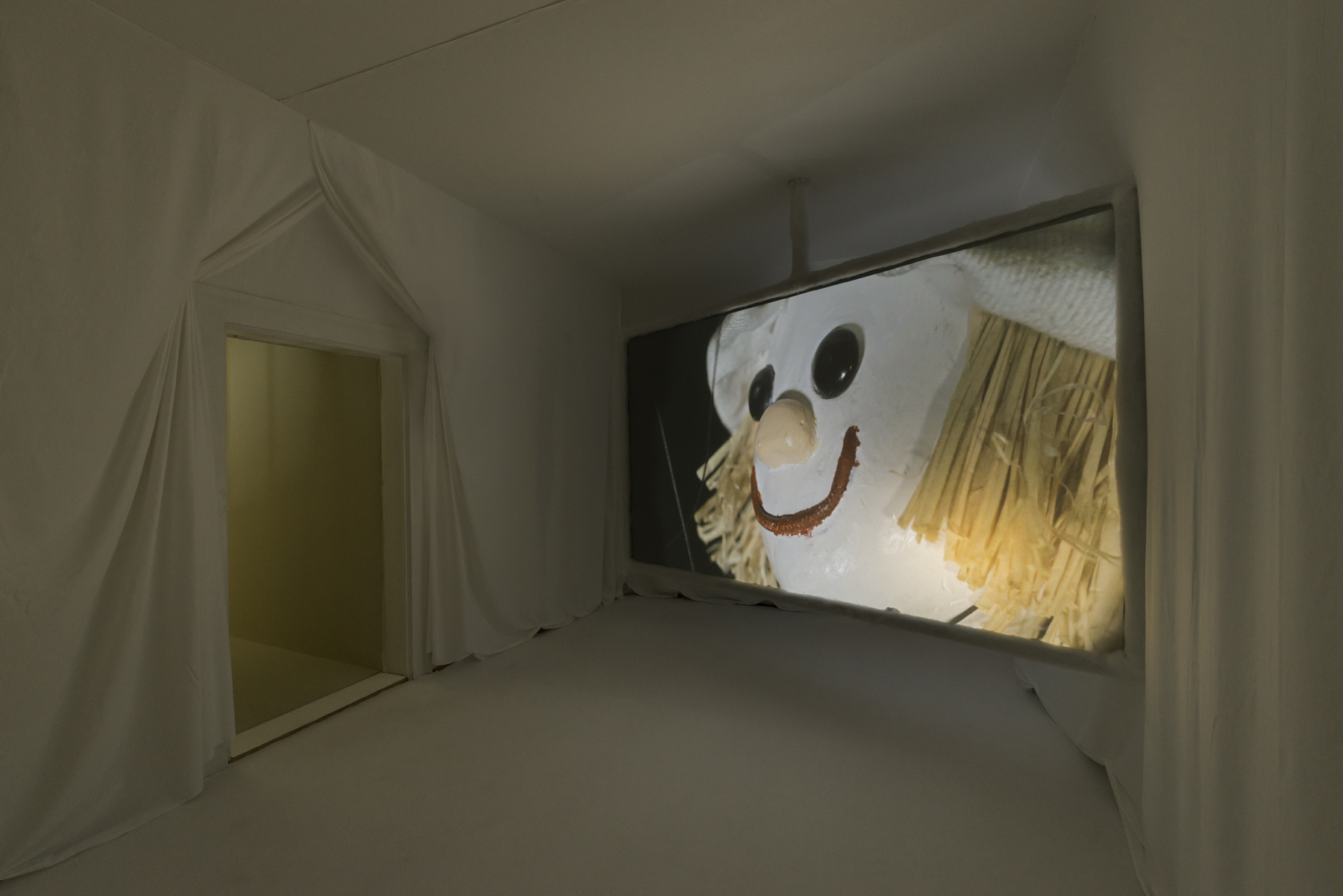 Inner Layer: Cloud 15
Reality Models
5m 40s ● HD Video ● Colour ● Sound ● 2016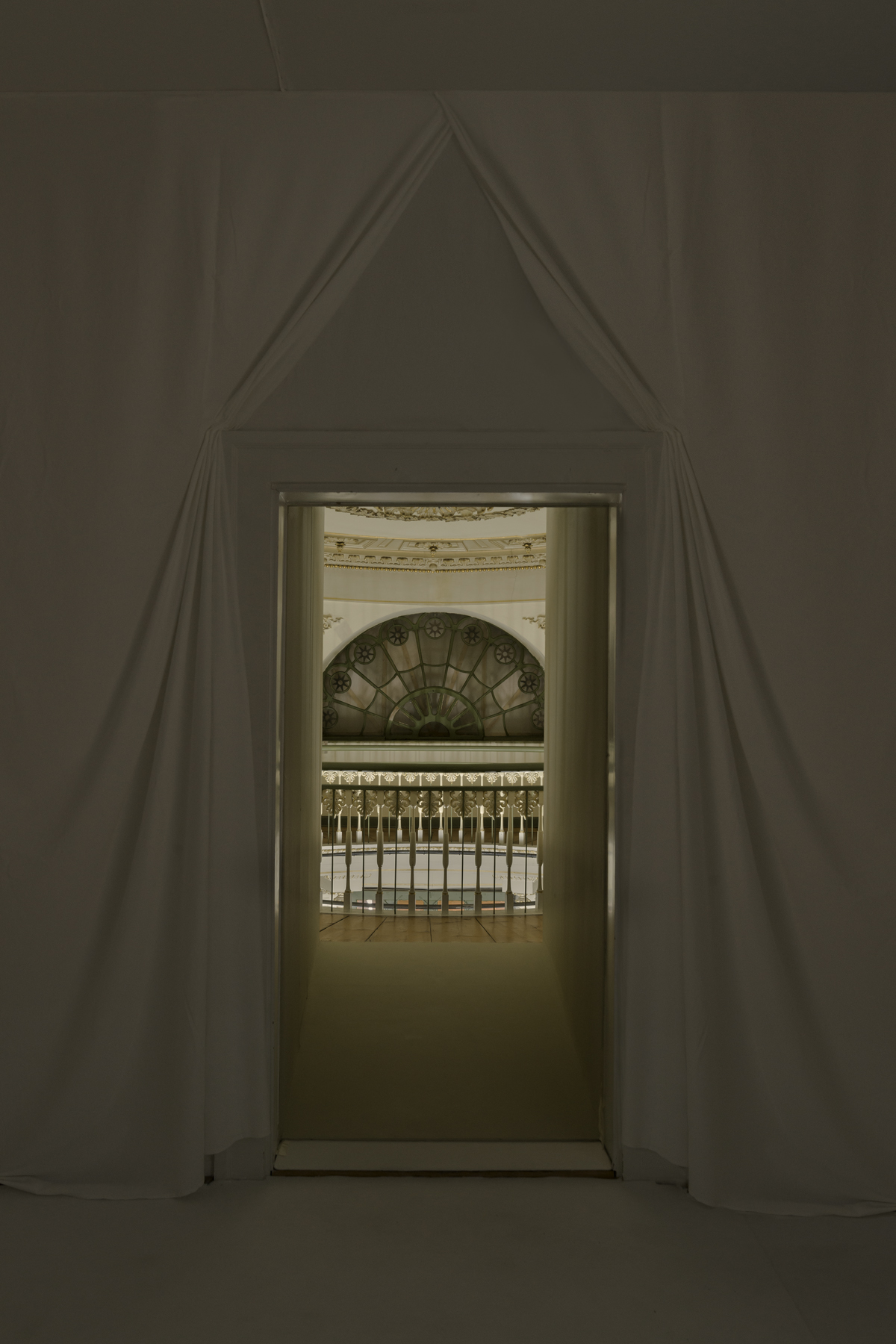 Inner Layer: Beige Room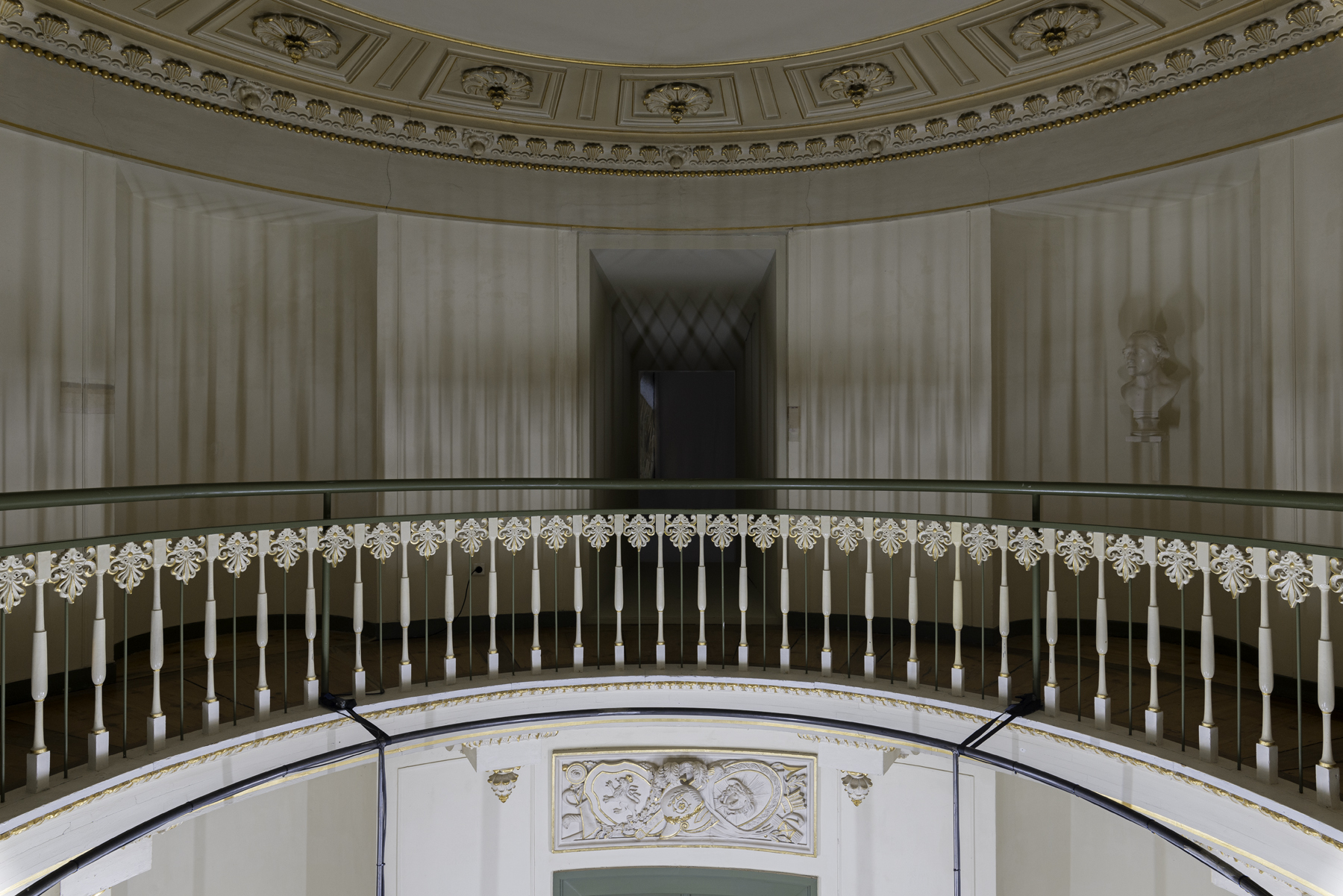 Medial Layer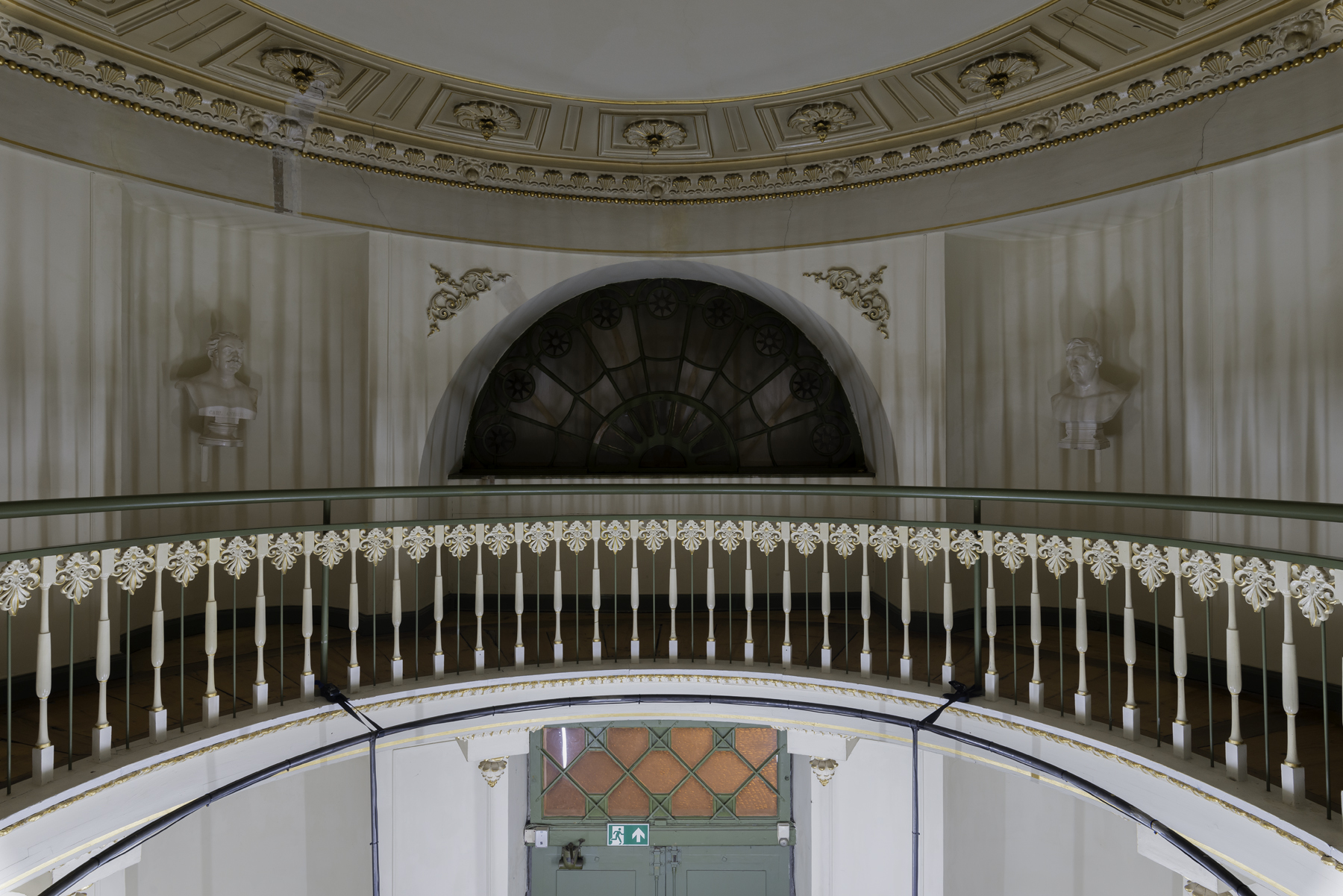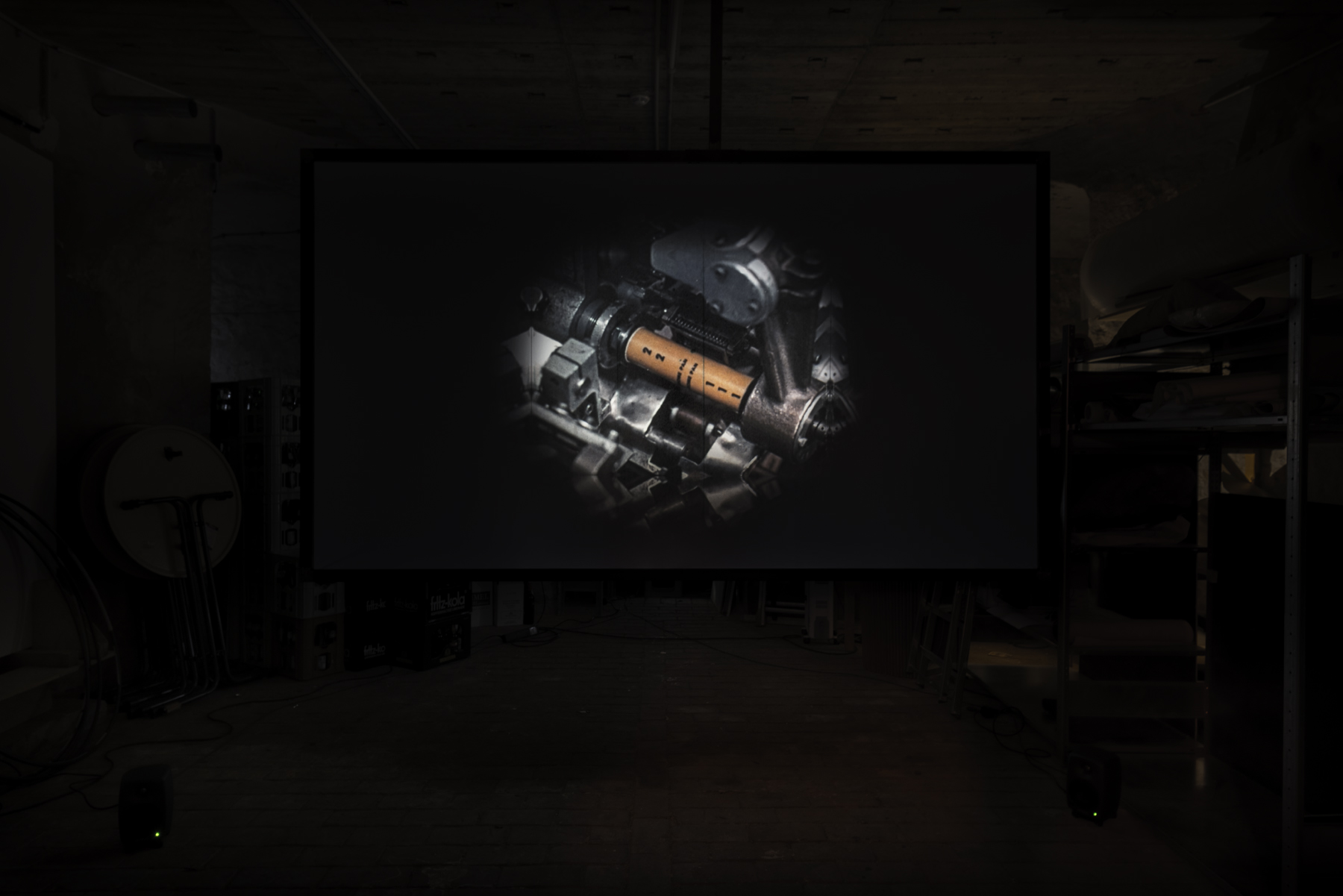 The Crypt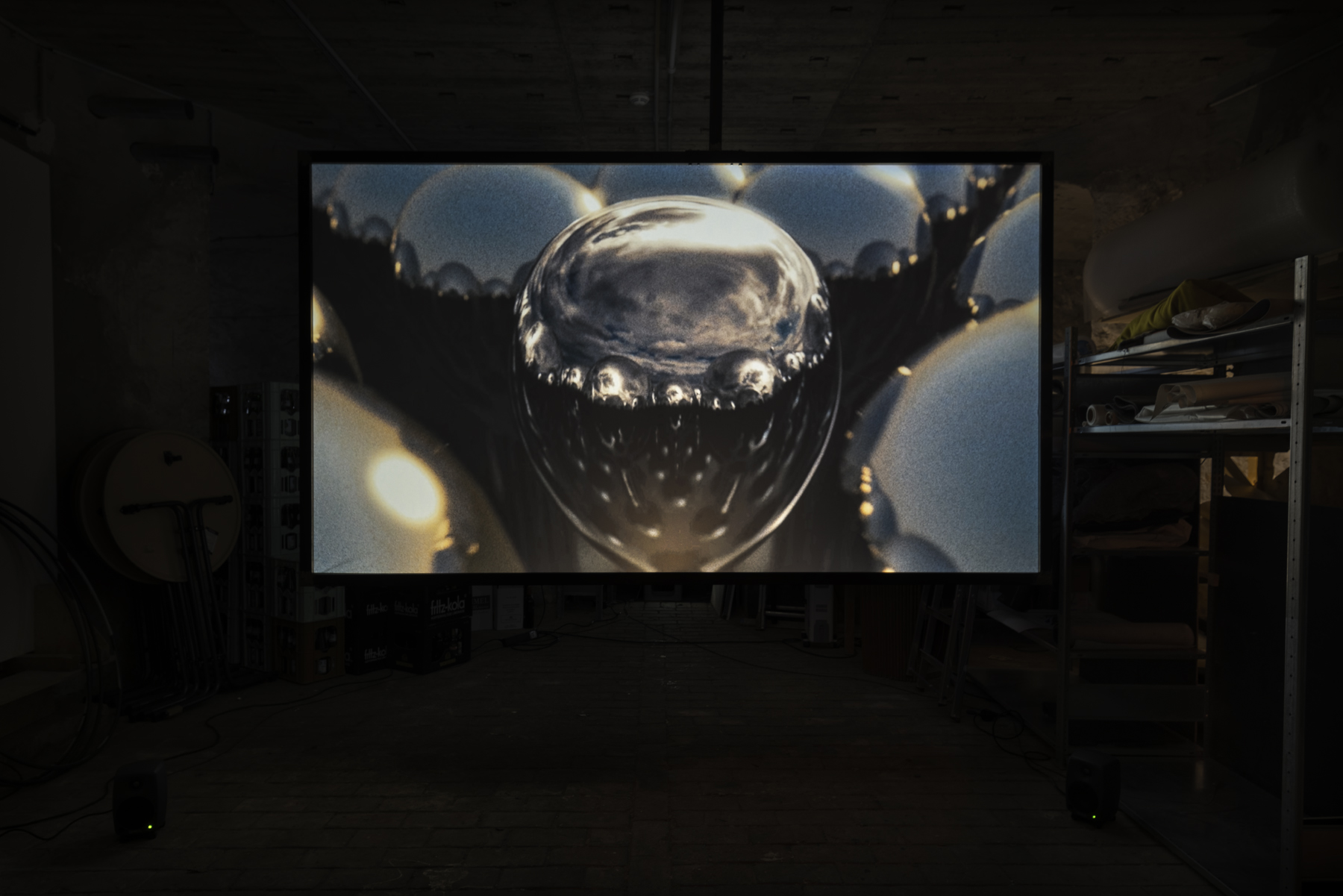 Kodak
33m ● HD Video ● Colour ● Stereo ● 2019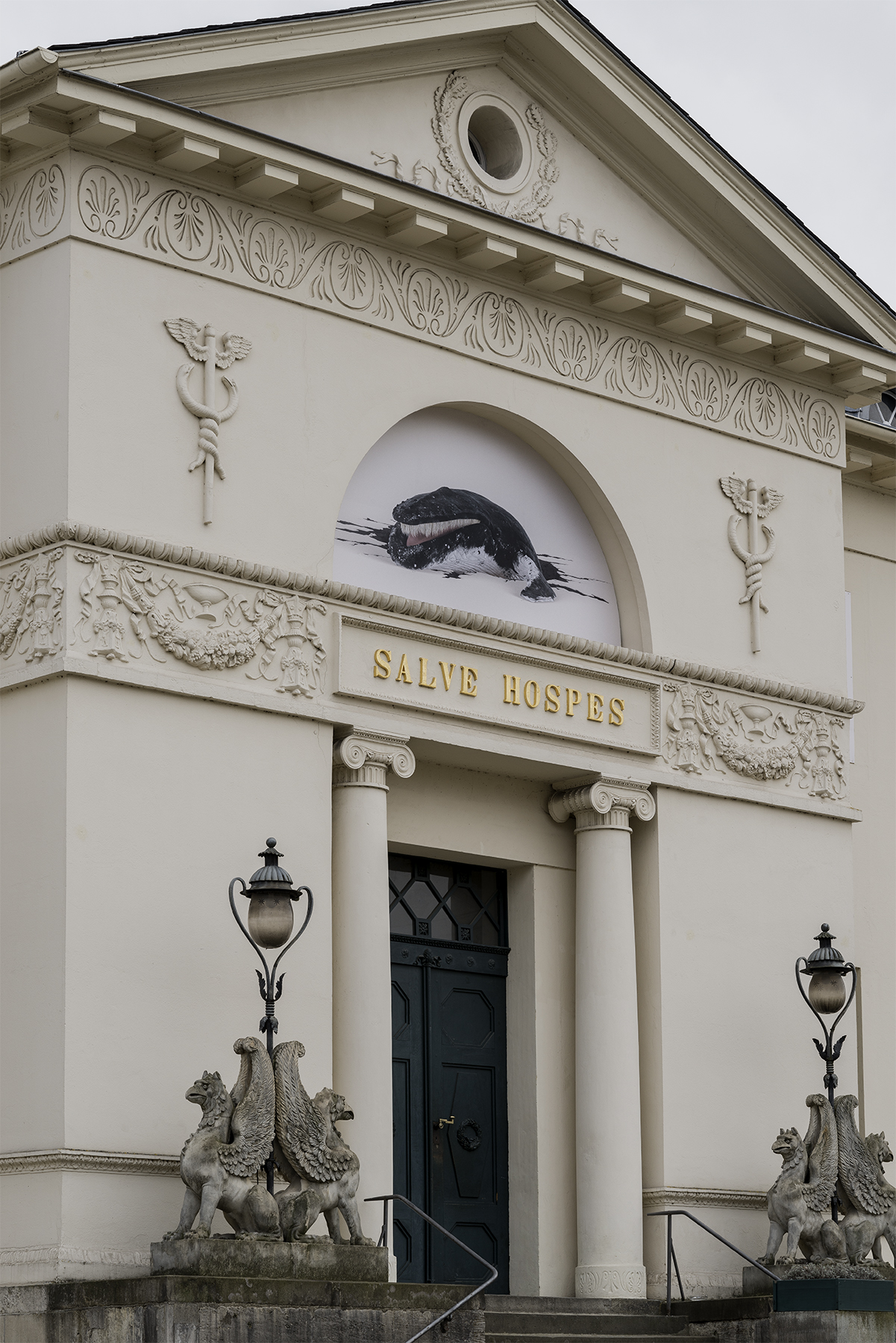 Outer Layer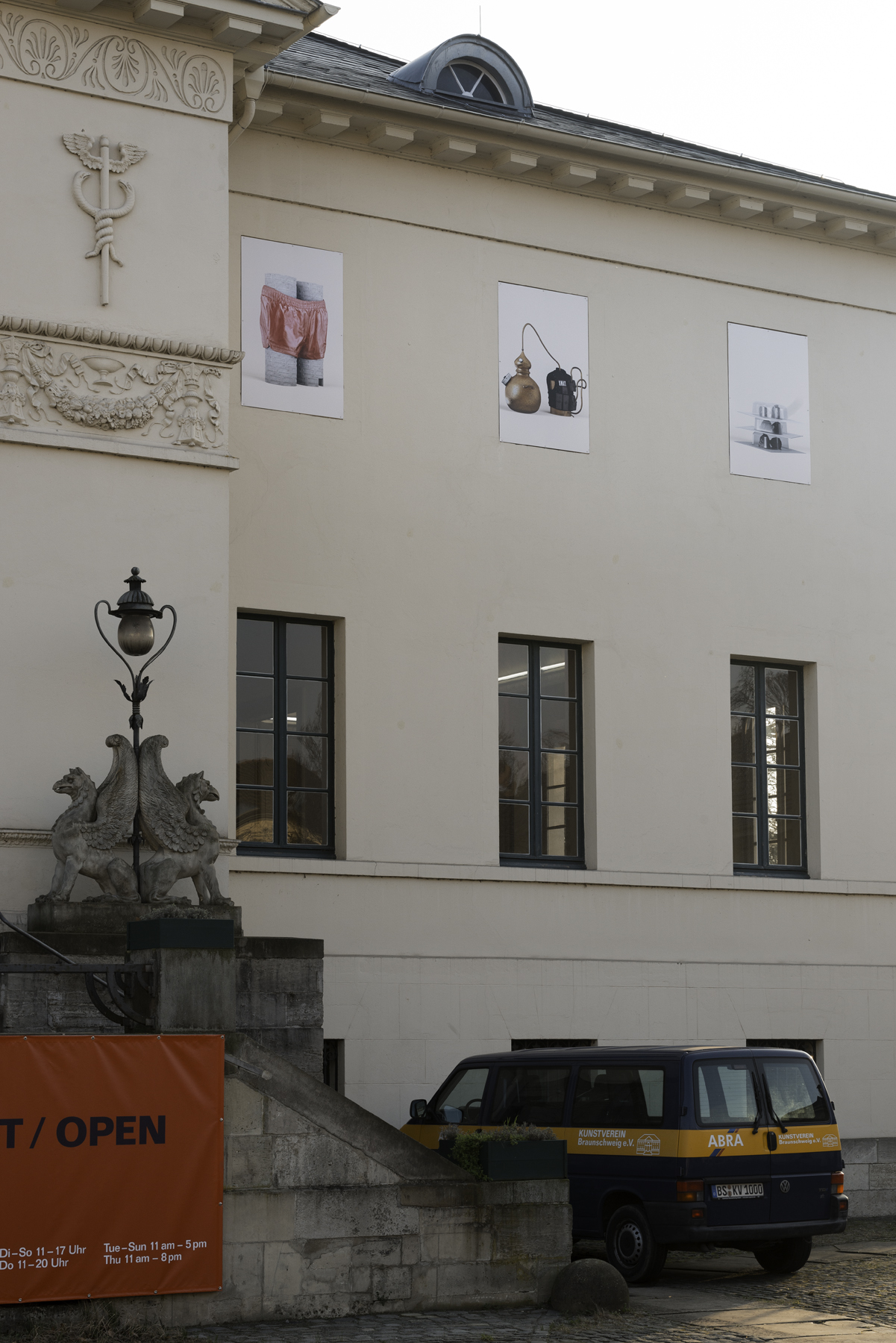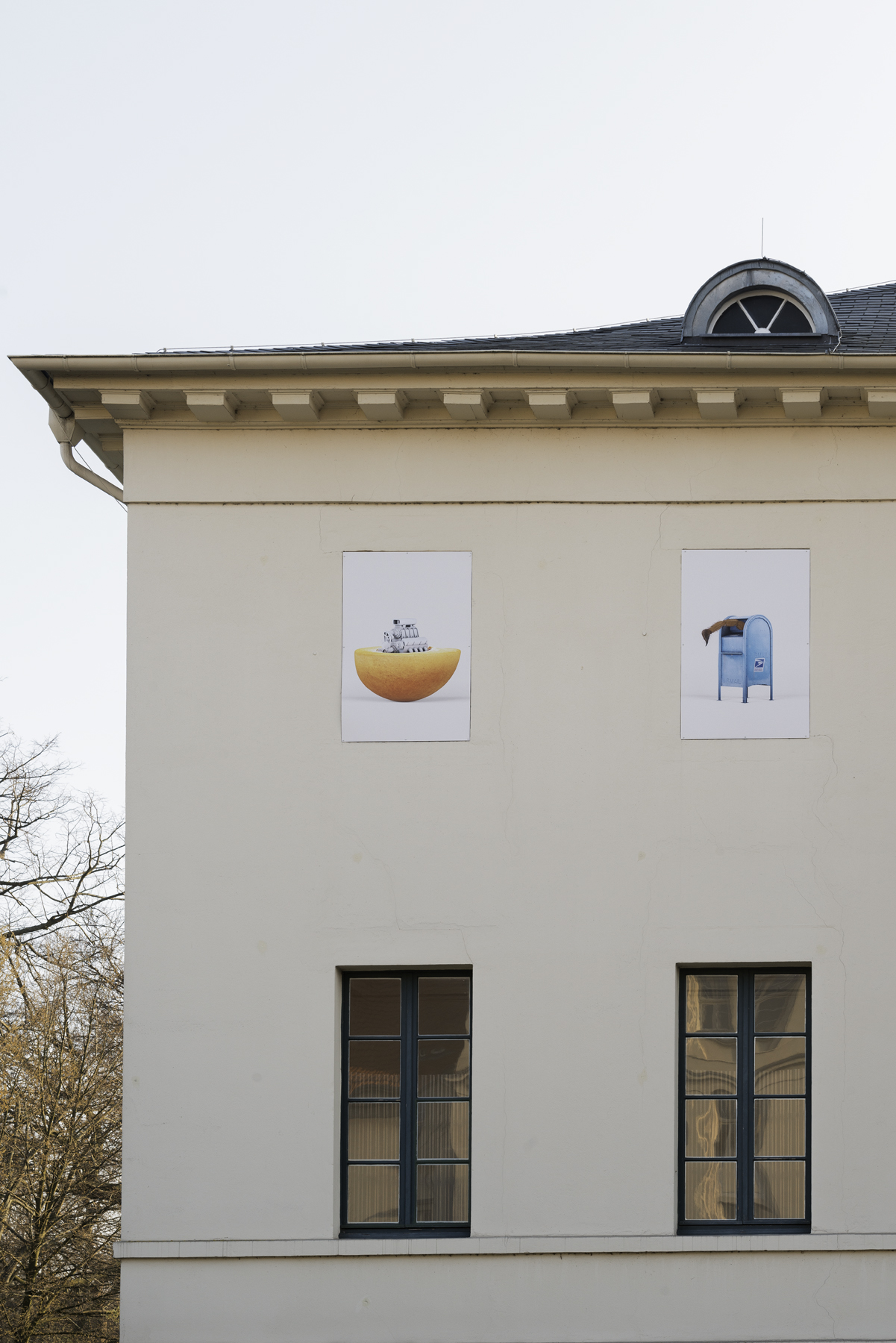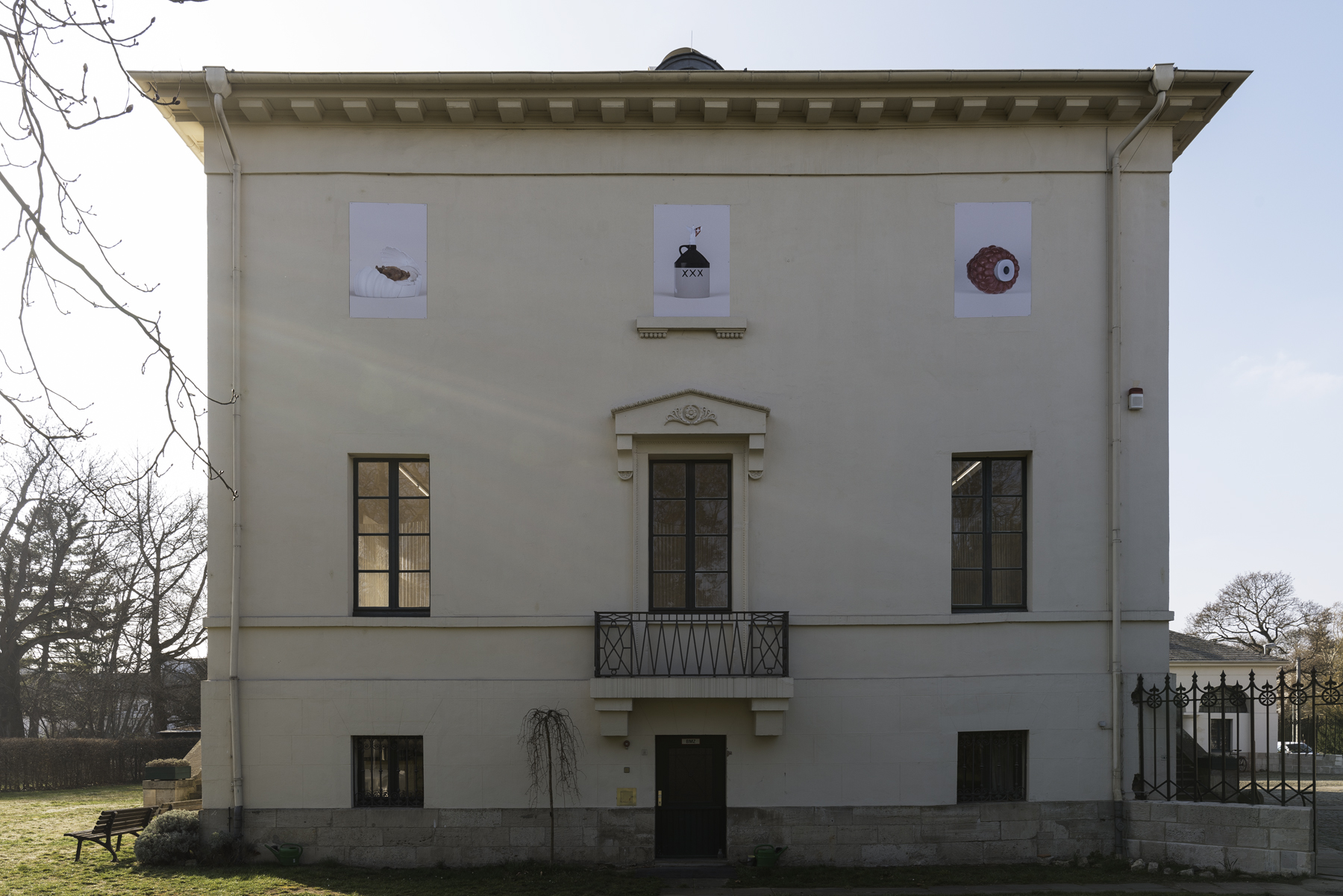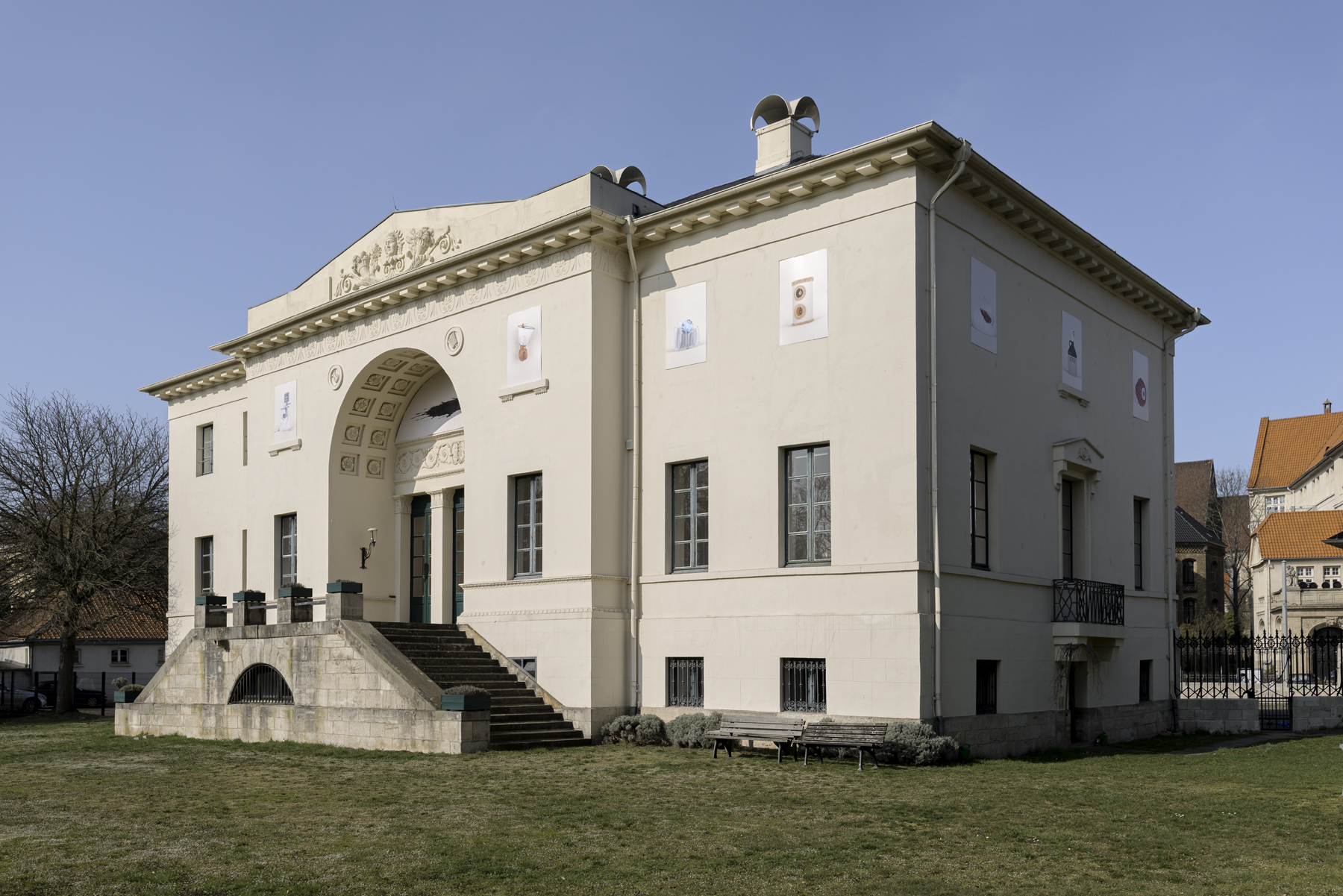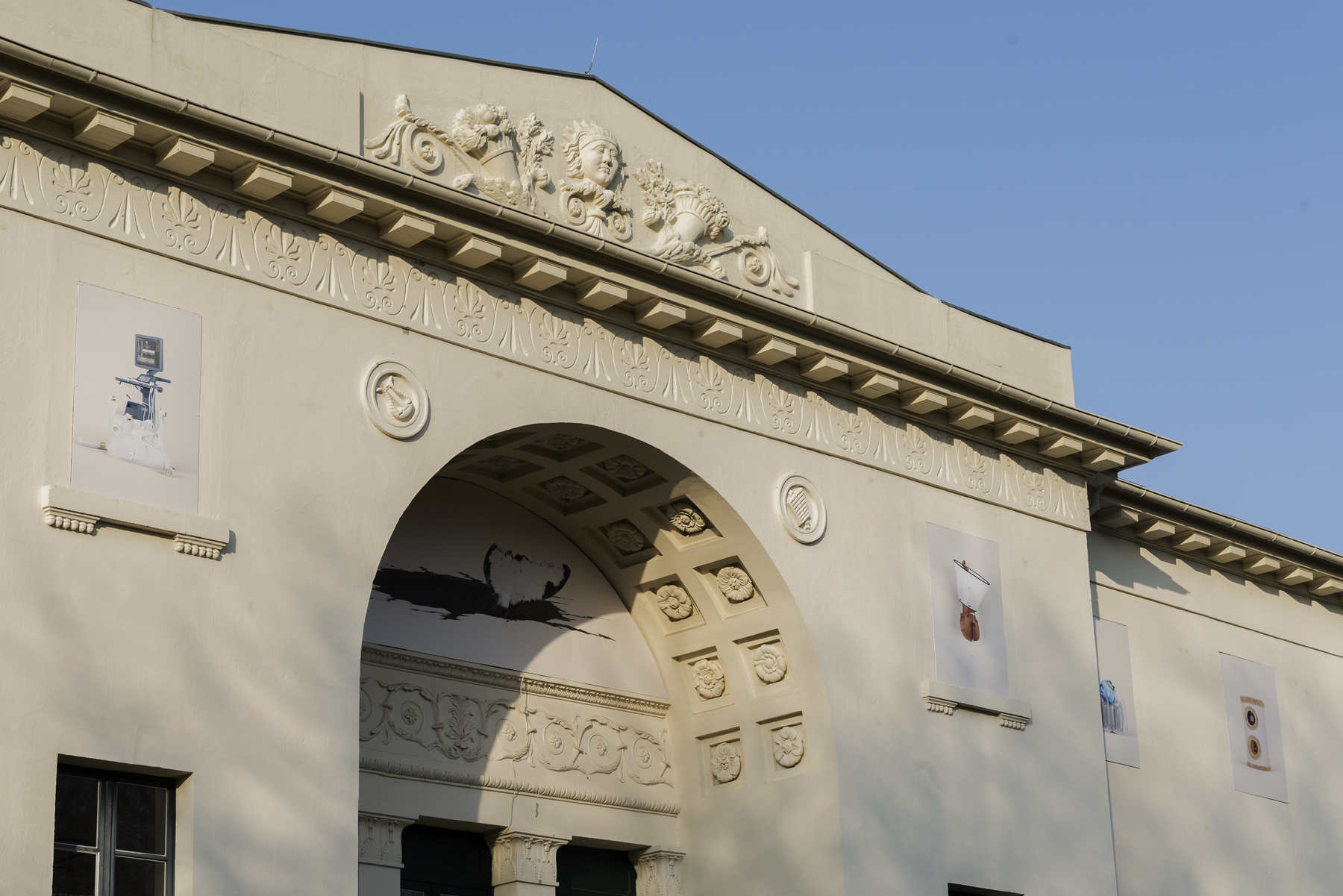 A Humpback Whale in a Hole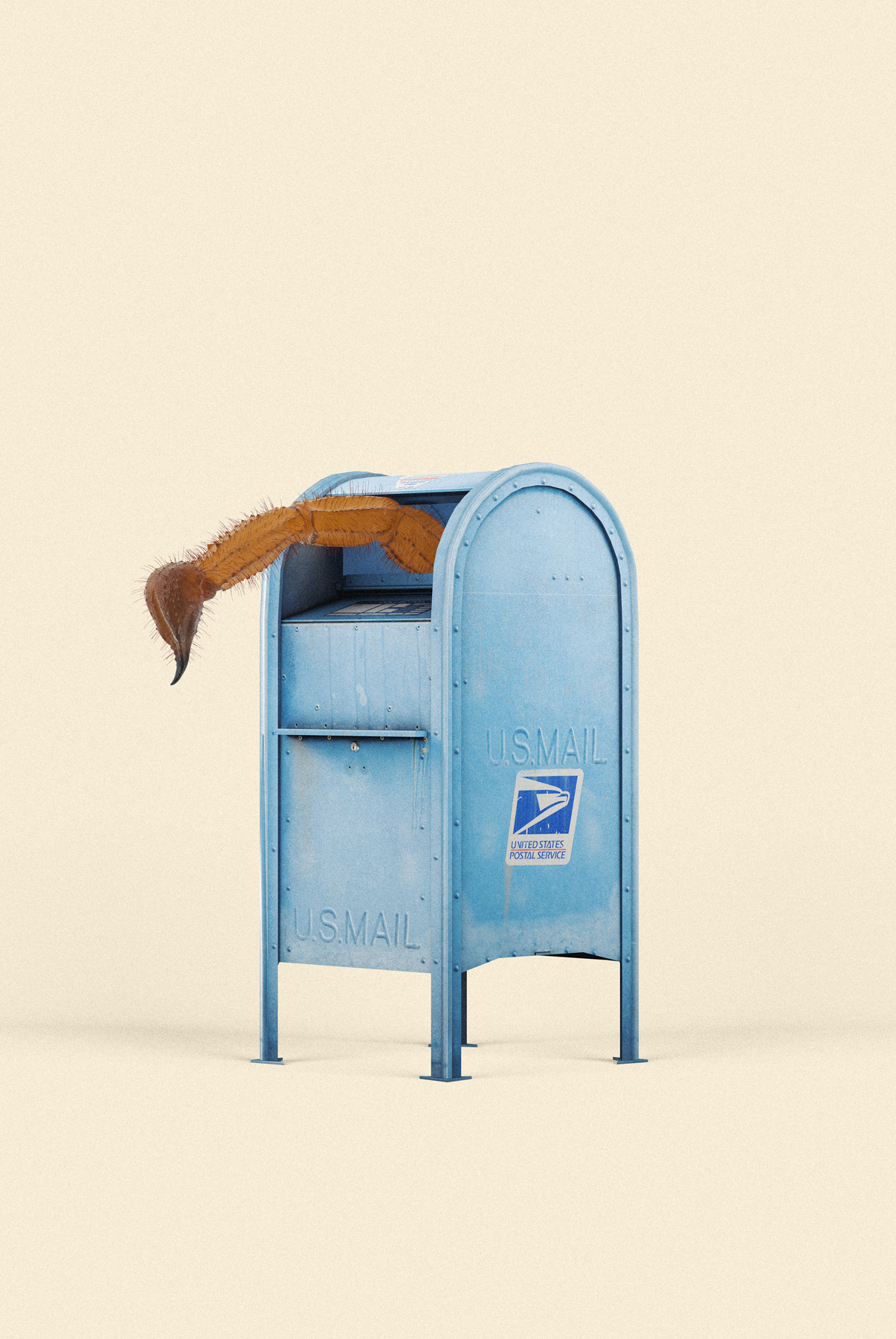 A Scorpion in a Mailbox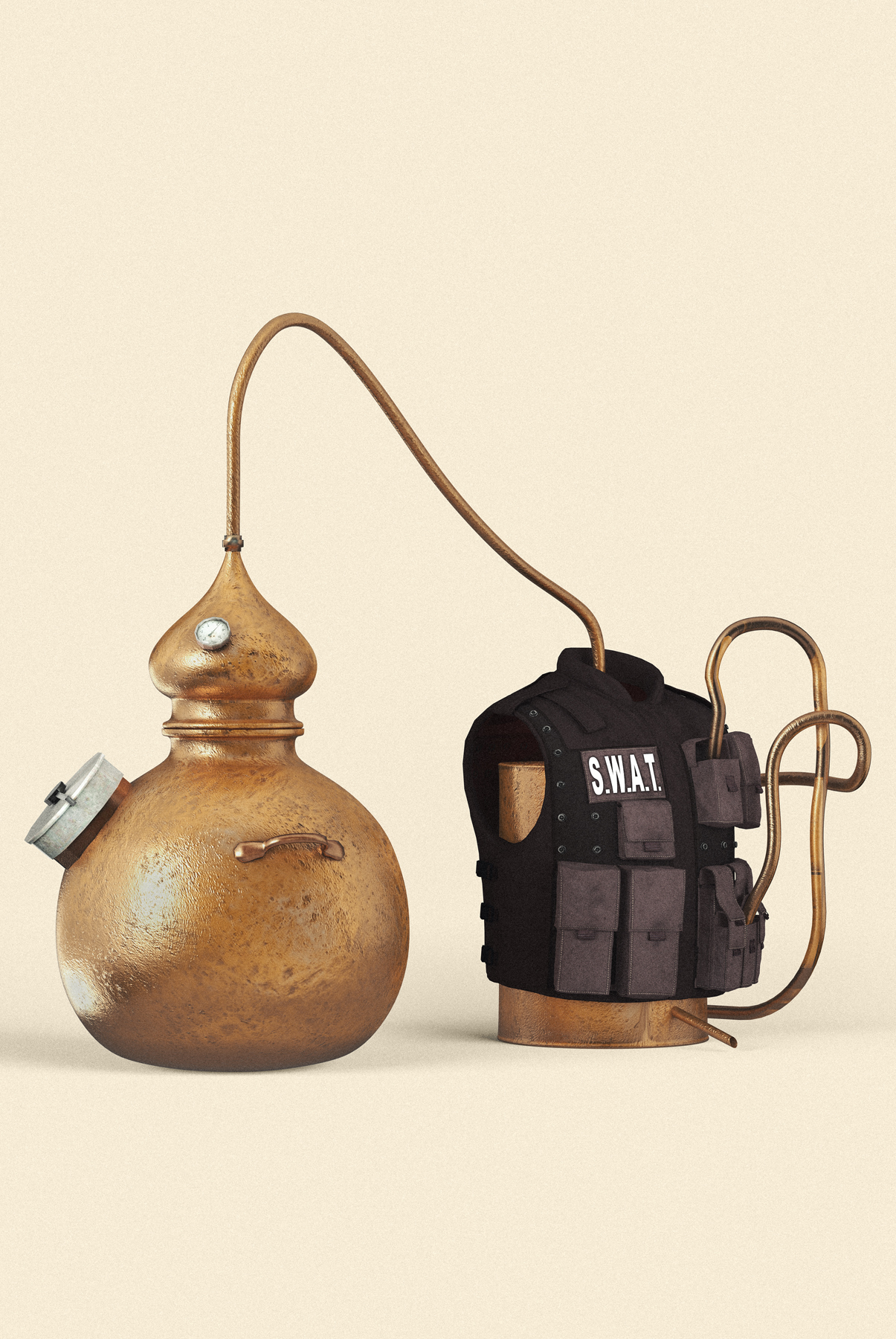 An Alembic Still in a SWAT Vest
An Ultrasound Machine in a Handbag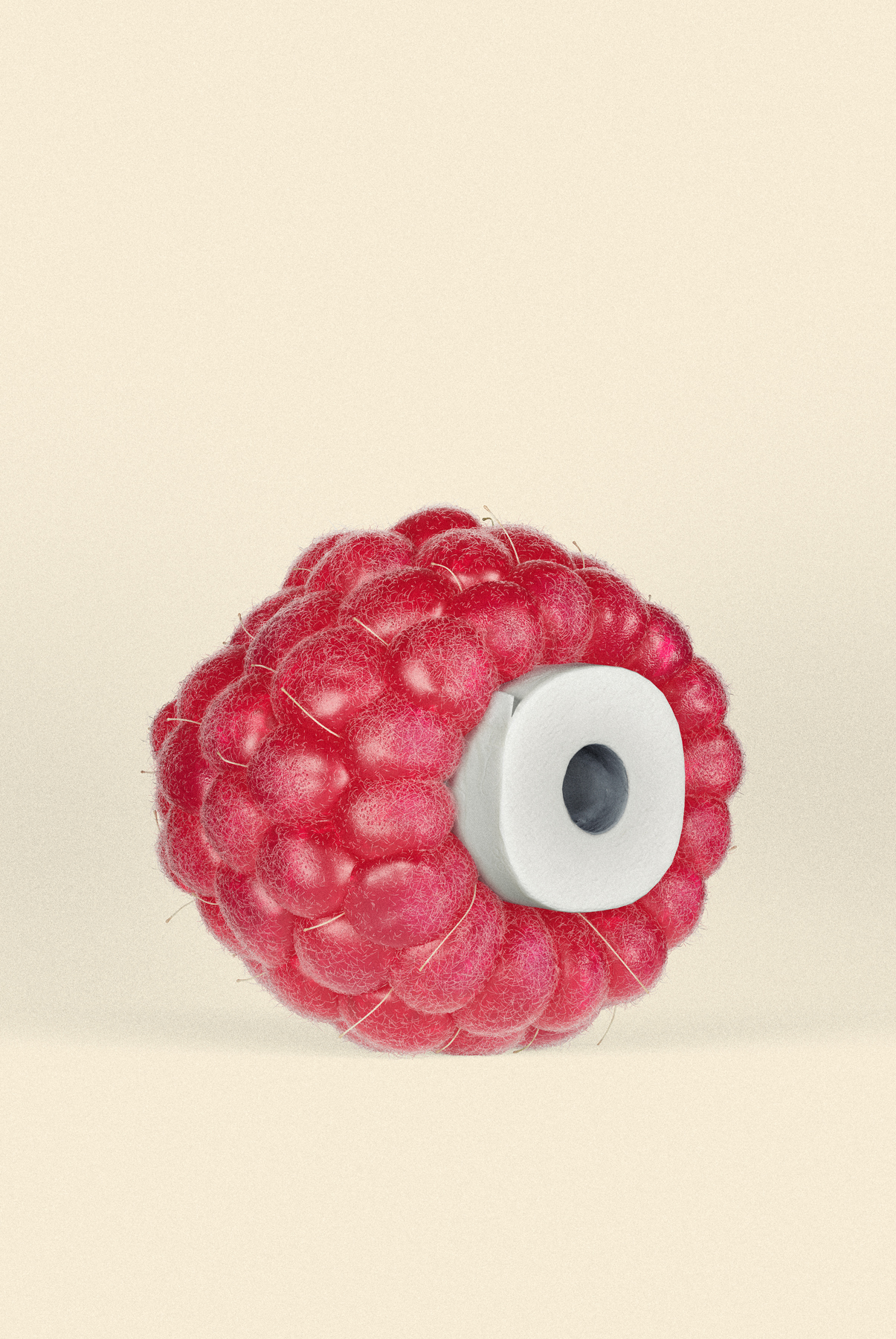 Toilet Paper in a Raspberry
A Turkey in a Bed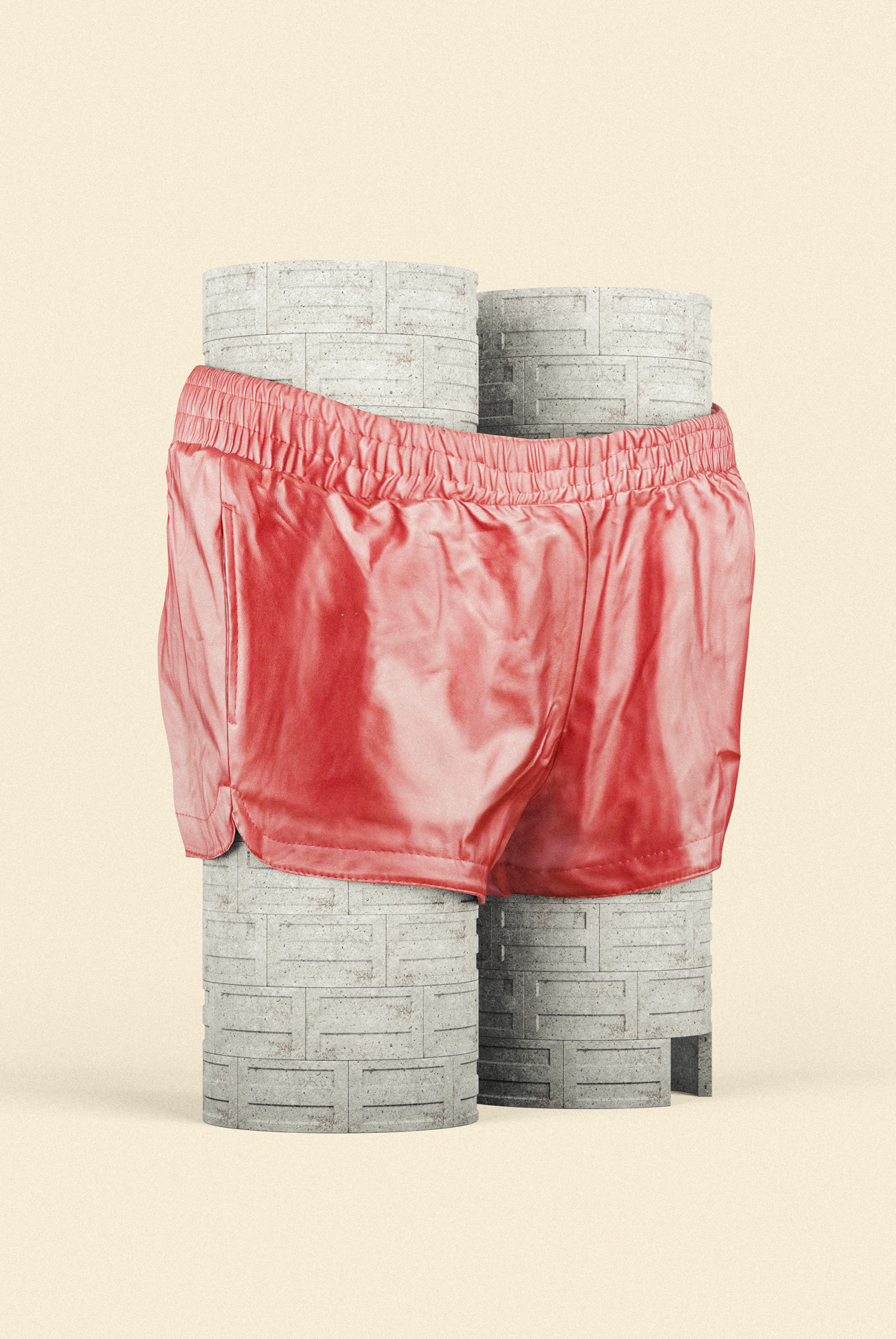 Tunnels in Hot Pants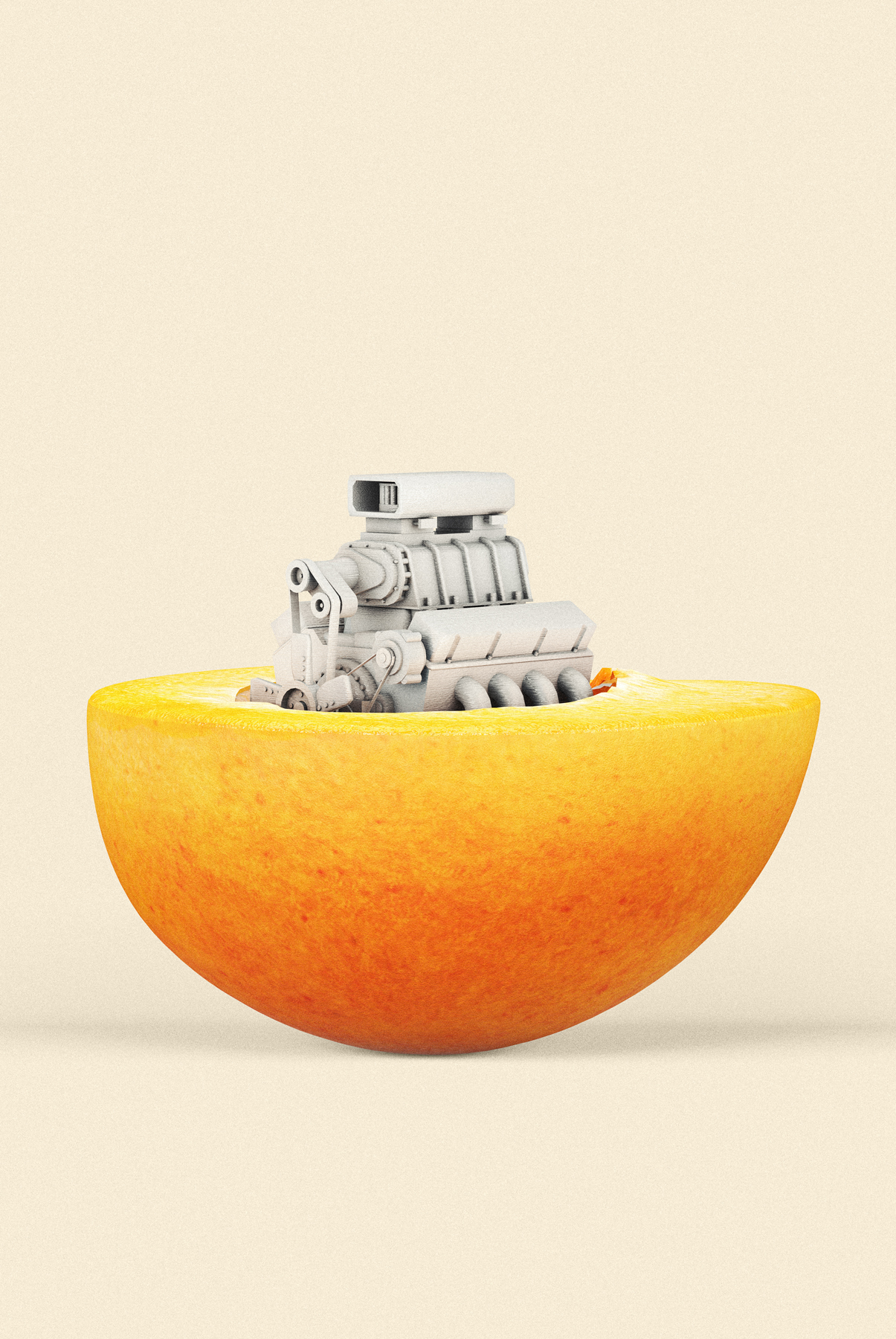 An Engine in an Apricot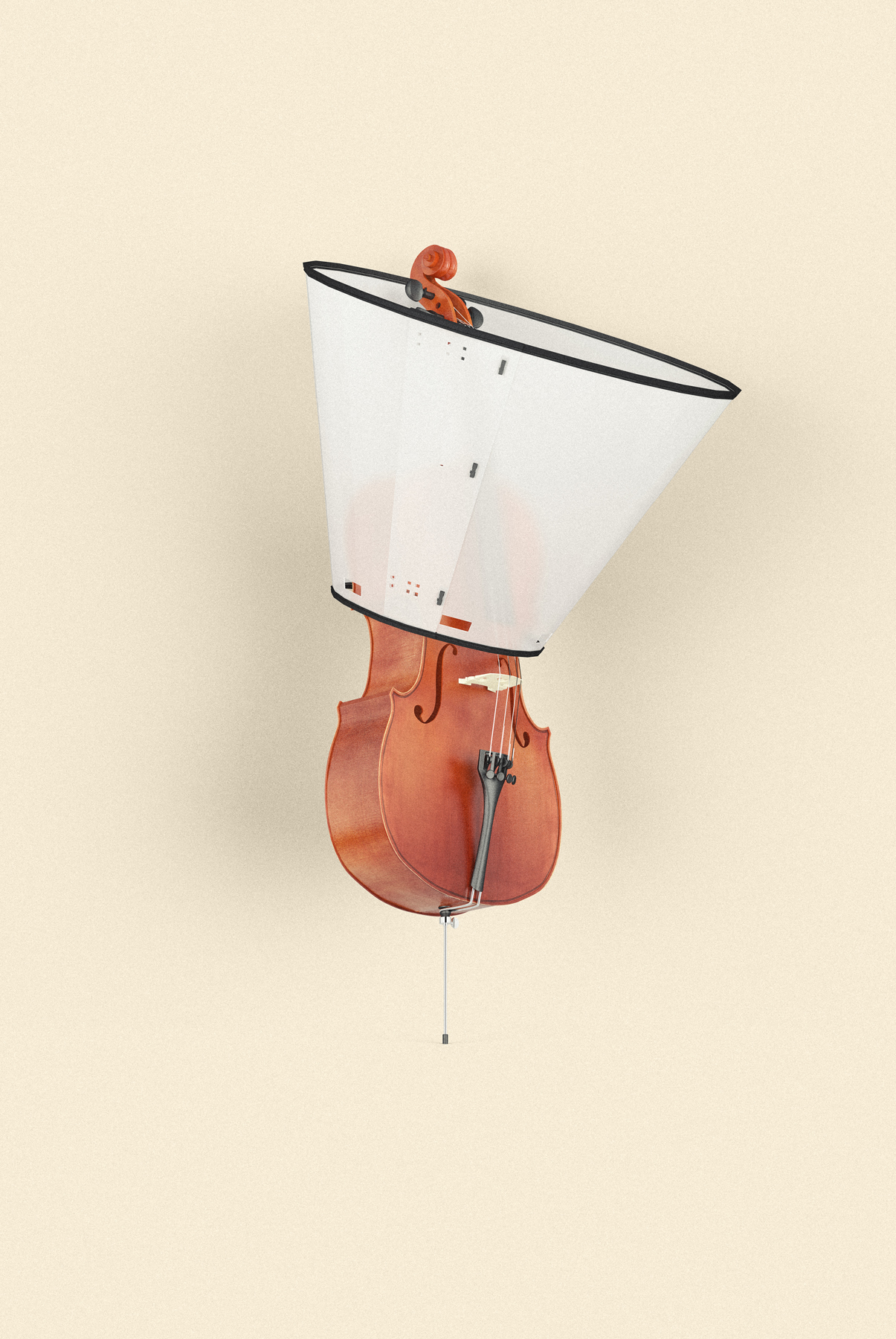 A Cello in a Pet Cone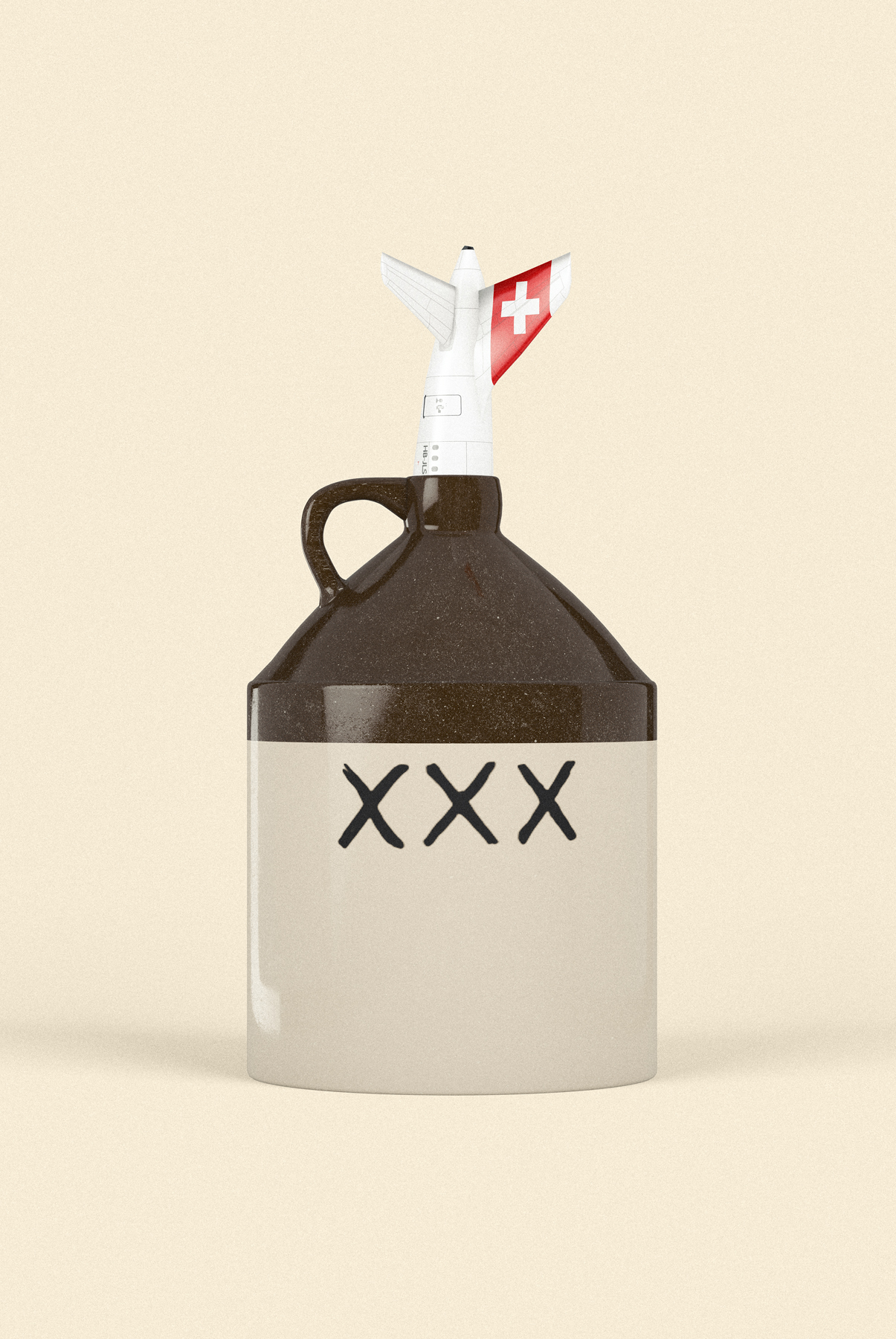 An Airplane in a Jug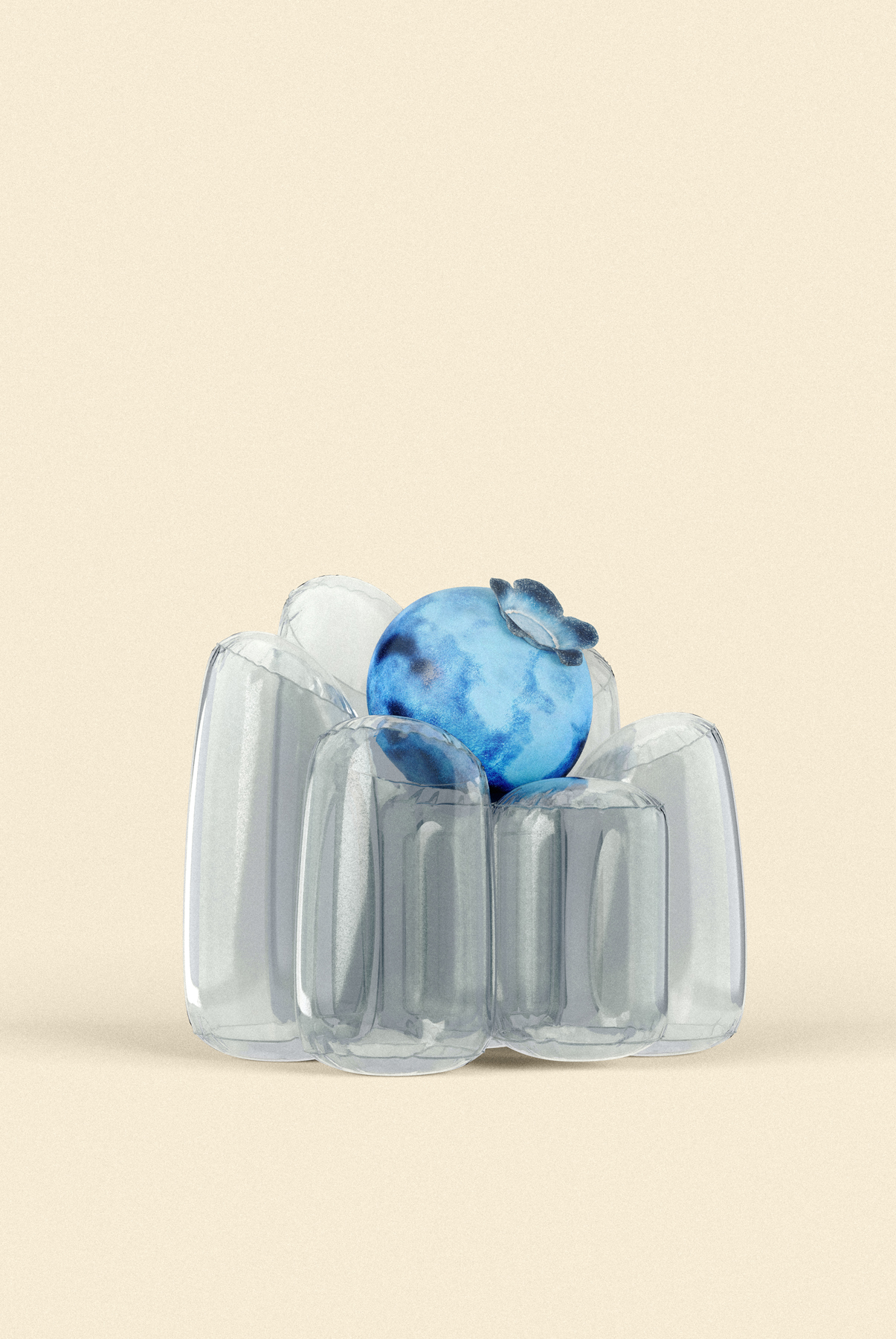 A Blueberry in a Chair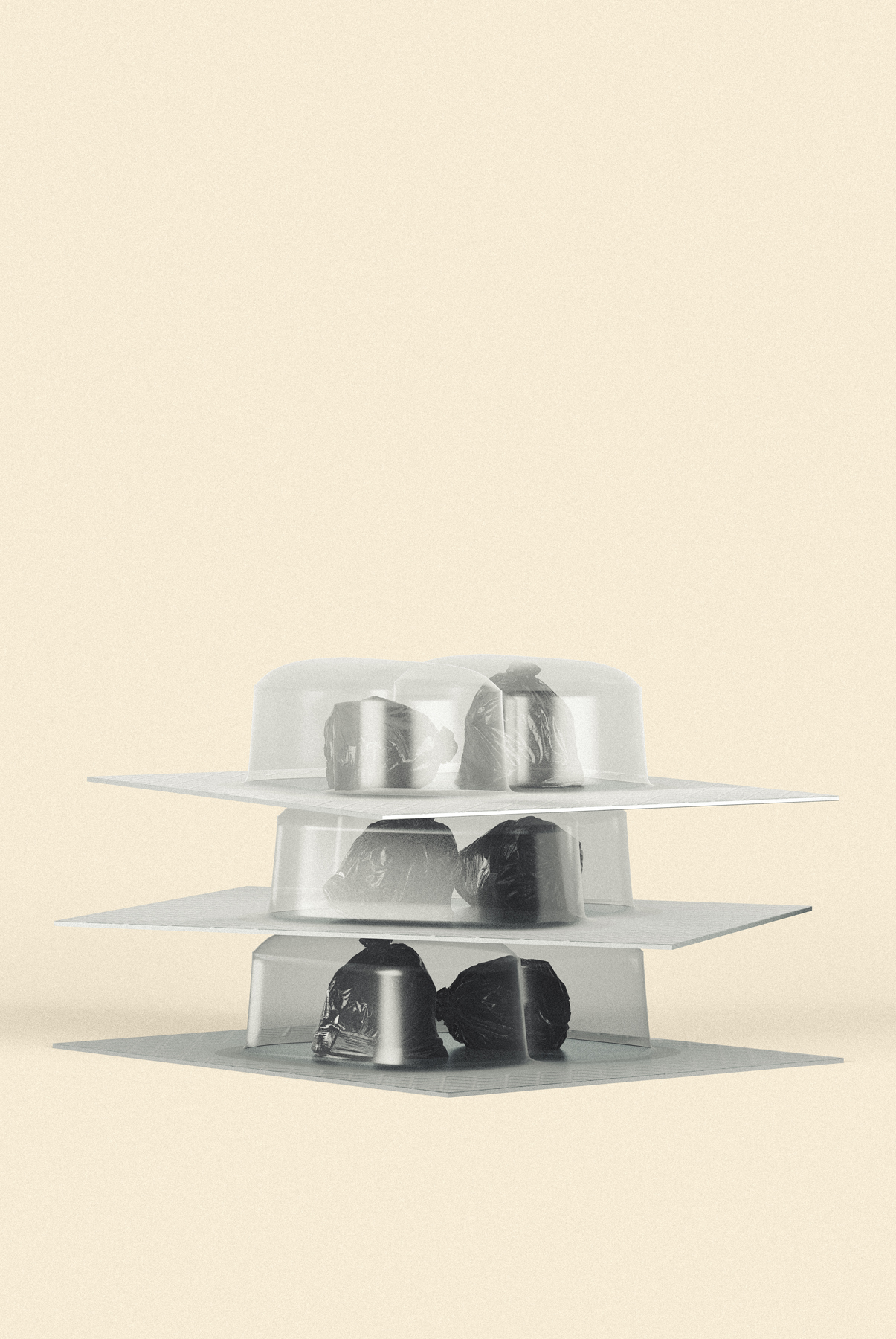 Garbage Bags in a Blister Pack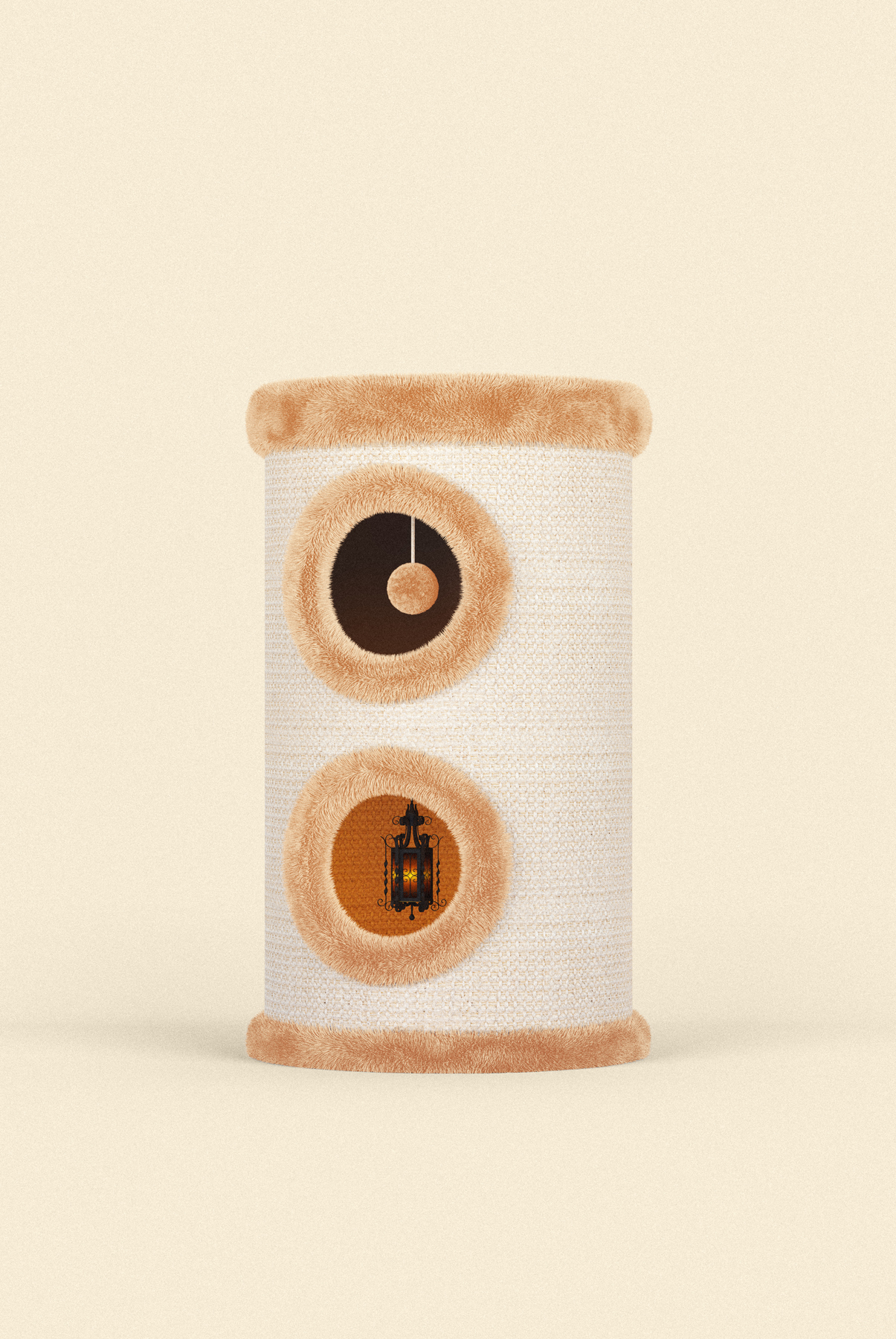 A Lantern in a Cat Condo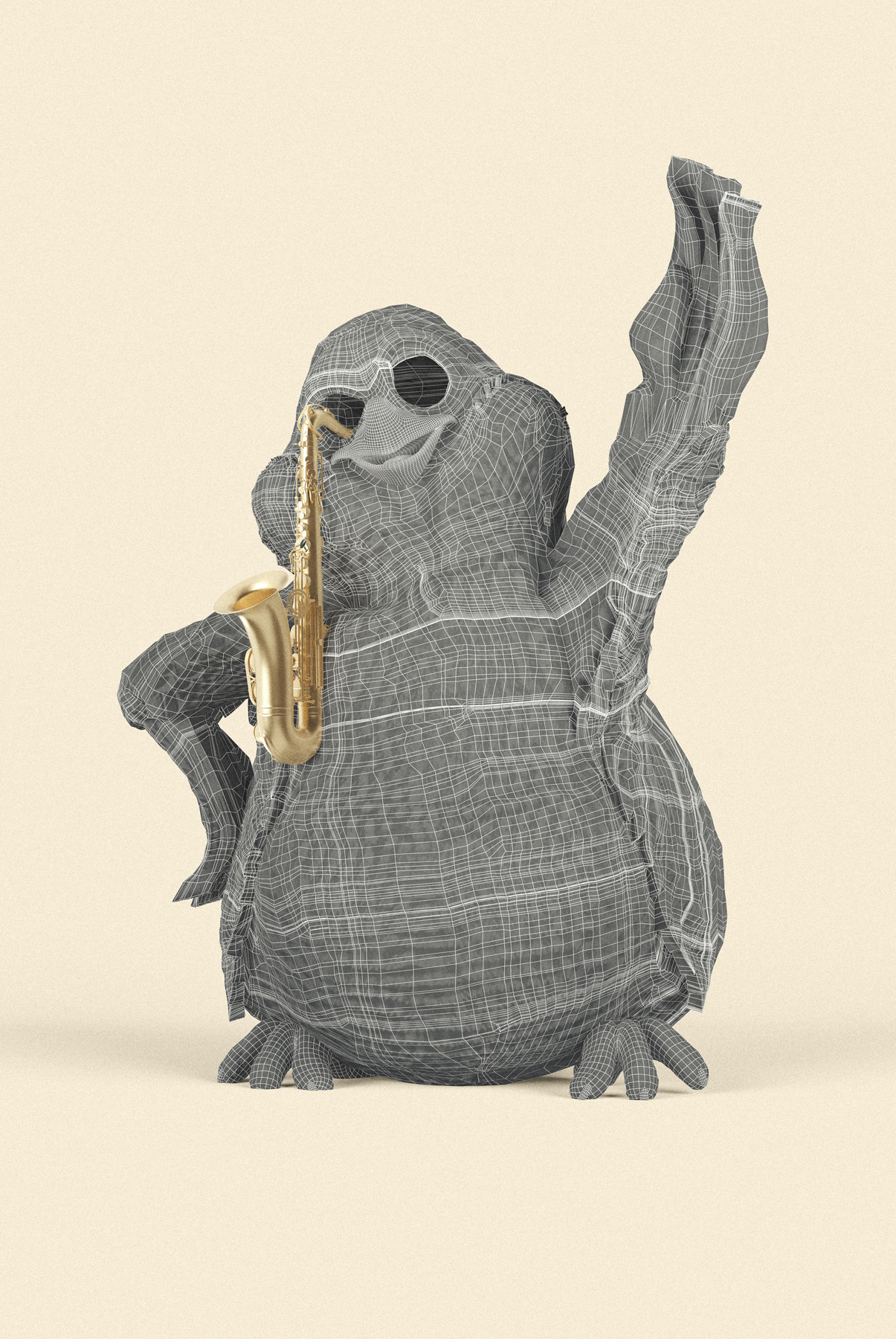 A Saxophone in a Bullfinch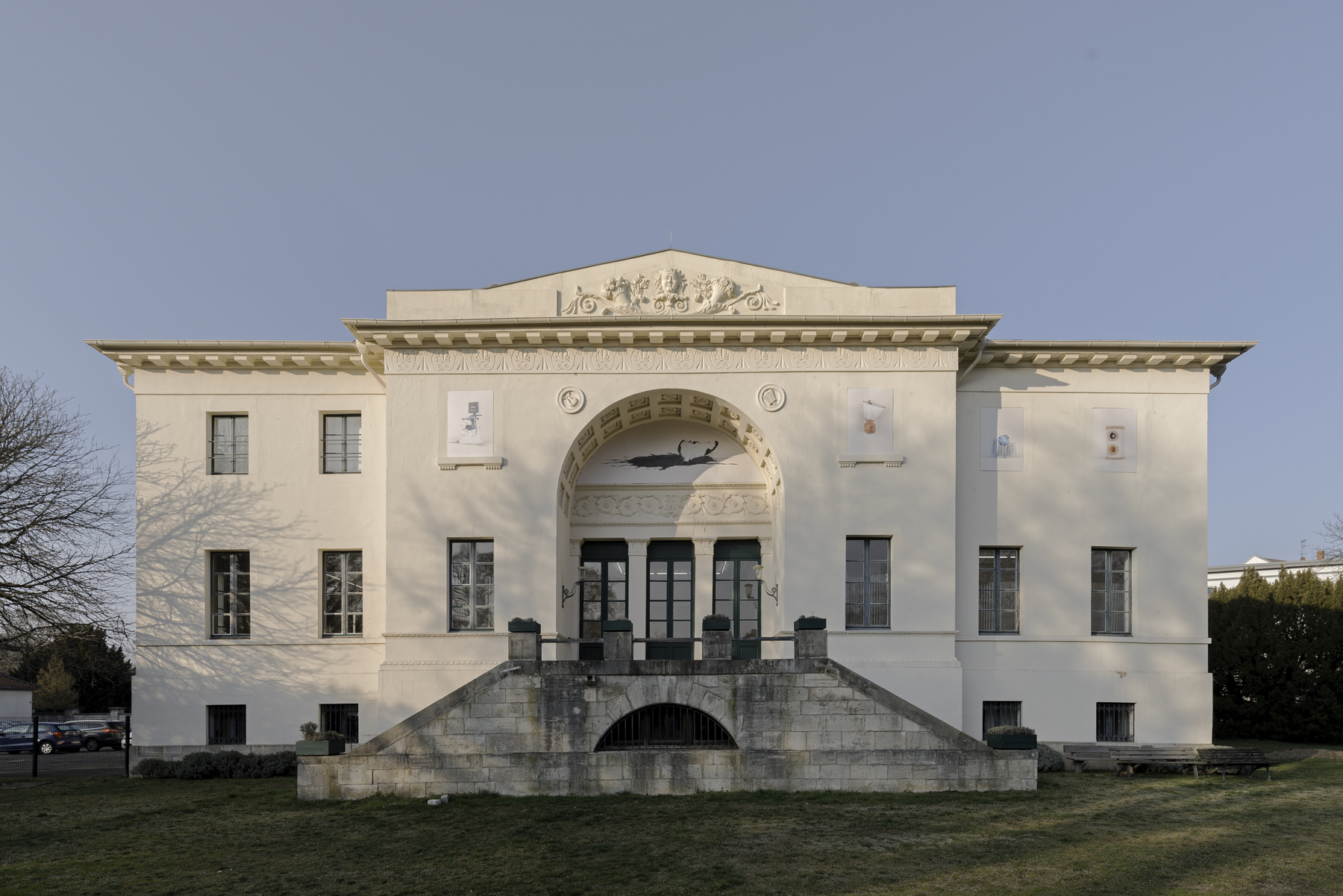 The Unthinkable Bygone
2m 18s ● HD Video ● Colour ● Sound ● 2016
Ode to Seekers 2012
8m 30s ● HD Video ● Colour ● Sound ● 2016
Reality Models
5m 40s ● HD Video ● Colour ● Sound ● 2016
Kodak
33m ● HD Video ● Colour ● Stereo ● 2019
I. Takeover: Asha Schechter

Saturday, April 20, 11 am - 5 pm

Inner Layer: Cloud 11
Tin Toy (1988)
Toy Story (1995) by Pixar
Toy Story 2 (1999) by Pixar
Toy Story 3 (2010) by Pixar
Toy Story 4 Official Trailer (2019) by Pixar
Inner Layer: Cloud 13
Belsomra Commercial (2015)
Inner Layer: Cloud 15
Apocalyptic Lifestyles (2018) by Asha Schechter
The Crypt
Coffee Scene (2015) by Asha Schechter
II. Takeover: Nupta Cadavera curated by anorak

Friday, April 26, 6 pm 

Inner Layer: Portal Room
Intro by anorak & live performance of Nupta Cadavera (2019) by James Rushford 

Friday, 26 – Sunday, April 28, 11 am - 5 pm

Inner Layer: Cloud 11
Cancer (2004) by Bonnie Camplin

Inner Layer: Cloud 13
Untitled (2019) by anorak
Inner Layer: Portal Room
Nupta Cadavera (2019) by James Rushford 
Inner Layer: Cloud 15
Untitled (2019) by anorak
III. Takeover: Sabrina Tarasoff

Saturday, May 4, 11 am - 5 pm

Inner Layer: Cloud 11
Sleeping Beauty (2011) by Catherine Breillat
Inner Layer: Cloud 13
Hansel and Gretel (1982) by Tim Burton
Inner Layer: Cloud 15
Alice (1988) by Jan Svankmajer

The Crypt
Real Snow White (2009) by Pilvi Takala
home